Primary tabs
Philadelphia Corporation for Aging & Phillyfunguide Join Together for National Older Americans Month "Celebrate arts And Aging" Highlights Dozens of Free and Discounted Arts Activities throughout May
Date Posted
April 26, 2010 - 6:56am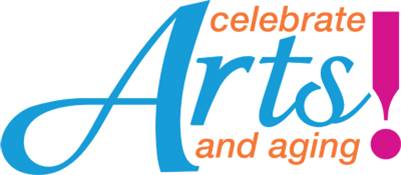 For press information:
Cari Feiler Bender, Relief Communications, LLC
610-416-1216 or cari@reliefcomm.com

PHILADELPHIA CORPORATION FOR AGING & PHILLYFUNGUIDE JOIN TOGETHER FOR NATIONAL OLDER AMERICANS MONTH
"Celebrate Arts and Aging" Highlights Dozens of Free and Discounted Arts Activities Throughout May
PHILADELPHIA – April 21, 2010 – Research shows the arts are good for you, whether you've discovered a passion for painting late in life, been a professional artist, or simply enjoy being part of the audience. As you age, the health benefits of the arts can range from reduced stress to improved mental function and bolstered immune systems.  
Throughout May, older Philadelphians have dozens of ways to reap those health benefits, experiencing art and performances, or exercising their own creativity. Museums, theaters, and cultural venues are offering 25% off or more special discounts for seniors on admission throughout the month, and there are classes and workshops, exhibits of senior art, and performances by seniors.  It's all part of "Celebrate Arts and Aging," a month-long collaboration this May between Philadelphia Corporation for Aging (PCA), one of the region's largest non-profit organizations, which provides information and services to more than 100,000 older Philadelphians annually; and Phillyfunguide, the region's premier online cultural and entertainment calendar, coinciding with Older Americans Month. 
On Thursday, May 6 at 2:30 pm, the press is invited to hear more about the month-long Celebrate Arts and Aging program, and see demonstrations, performances, and exhibits by senior artists as well as the new Journey's Way senior center, 403 Rector Street, in the Roxborough neighborhood of Philadelphia.  An arts showcase will take place throughout the new building, as well as having the new Celebrate Arts and Aging campaign on Phillyfunguide.com available for navigating in the new computer lab.  Performances and refreshments will continue through the afternoon.
Highlights from the month of programming include Senior Savers – heavy discounts of at least 25% off the regular price for seniors on over 45 events for seniors at arts and culture events throughout the Greater Philadelphia Region.  Examples include live performances such as Peter Nero and the Philly Pops, The Philadelphia Orchestra, Walnut Street Theatre, MOMIX, Philly Dance Collective, and InterAct Theatre Company.  In addition to Senior Savers, over 130 classes and workshops will be offered by cultural institutions and senior centers.  Examples include "Family Arts Academy: Family Portraits" at the Pennsylvania Academy of the Fine Arts, "Colored Pencils: Miniature Vistas of the Scott Arboretum" at Scott Arboretum of Swarthmore College, "Your Story, Your Drama: A Memoir Writing Workshop with Regina McIntyre" at Margaret R. Grundy Memorial Library, and "Self-Portraits in Pastel Workshop" at Darlington Arts Center.  And, a host of free events will be headlined by five free senior arts exhibits throughout the month:
The Center at Journey's Way, 403 Rector Street, Thursday, May 6, 2:30 - 7 pm
Exhibit hours: Monday – Friday, 8:30 am - 4:30 pm, May 6 - 21
 
NewCourtland and CFEVA present "Art is Ageless," Skybox at 2424 Studios, 2424 E. York St.
Thursday, May 13, 5:30 - 7:30 pm
 
Gallery Hours: Monday – Friday, 9 am - 6 pm, May 13 - 26
Philadelphia Senior Center, 509 S. Broad Street, Friday, May 14, 4 - 6 pm
 
Exhibit hours: Monday – Friday, 8:30 am - 4:30 pm, May 1 - 28
The Rotunda, 4014 Walnut Street, Tuesday, May 18, 2 - 4 pm
 
Artwork can only be seen during scheduled events. For information: www.therotunda.org
 
Rembrandt's Restaurant, 741 N. 23rd  Street, Sunday, May 23, 2 - 4 pm
Exhibit hours: Monday – Friday, 11:30 am - 5:00 pm, April 23 - May 28

(call 215-763-2228 for Saturday & Sunday hours )
As part of the festivities on May 6, Journey's Way will also celebrate the opening of two new facilities: The Center at Journey's Way, a state-of-the-art senior community center and Pensdale Village II, 38 affordable senior housing apartments and Adult Day Services Center. The senior community center includes a fitness center, computer lab, art studio, full-service kitchen, and meeting and program rooms. This marks completion of the third phase in creating a campus to provide services for Roxborough's senior citizens, who comprise 20% of the neighborhood's population, compared to 14% citywide.  Pensdale Village I, a 67-unit affordable housing facility for seniors, opened in 2004. Journey's Way is the aging services provider of Intercommunity Action, Inc.
Recent research by the Cultural Alliance (Research Into Action: Pathways to New Opportunities, 2009) points to the need to increase arts engagement among older Philadelphian's, who reported lower engagement levels than any other age group. The research also pointed to a strong correlation between personal practice activities such as art classes and higher levels of attendance at arts events.
"We know that staying active and engaged is one of the keys to healthy aging, and the arts specifically have been shown to have a broad range of physical, mental, and emotional benefits," said Holly Lange, senior vice president, Philadelphia Corporation for Aging. "Our goal is to encourage older people to connect with all of the opportunities to experience the wealth of artistic possibilities our region has to offer; and to showcase the outstanding works of senior artists."
"We are excited to partner with Philadelphia Corporation for Aging to celebrate arts and aging," said Tom Kaiden, Acting Executive Director for the Greater Philadelphia Cultural Alliance.  "This collaborative project highlights the power of the arts to recharge individual lives, energize our communities, and engage citizens of all ages.  Our own research has pointed to the need to increase arts engagement in older Americans, where activity levels are lower than other age groups."
Each week for the month of May, seniors can enter to win a $50 gift certificate to any of the Arts and Aging participating cultural institutions. To enter, visit www.phillyfunguide.com/celebrate and click on the Enter Contest button.  People will be directed to a page where they fill out their information to be entered to win. Each week Phillyfunguide will draw a name and give them a $50 gift card to be used at any of the participating cultural organizations. Each week's winner will be posted on www.phillyfunguide.com/celebrate.  Also available for year-round discounts, Phillyfunguide's "Funsavers" are a real find.  Subscribers receive a weekly e-mail, delivered on Thursdays, with offers of 50 percent off on theater, music, dance, museum exhibits, comedy shows, and sporting events. Subscriptions are free, but you need an e-mail account to participate. To sign up: www.phillyfunguide.com, click on "Funsavers," and fill out the subscription form.
Philadelphia Corporation for Aging (PCA), a private, non-profit Area Agency on Aging, was established in 1973 to coordinate social services for Philadelphians who are older or who have disabilities and to assist them in achieving optimum levels of health, independence, and productivity. One of the region's largest non-profit organizations, PCA is funded in part by the federal Older Americans Act, Medical Assistance, and the Pennsylvania Lottery, all channeled through the Pennsylvania Department of Aging. For information, call the PCA Helpline at 215-765-9040 or visit www.pcaCares.org.
Phillyfunguide is an online events calendar produced by the Greater Philadelphia Cultural Alliance and the source for information on Celebrate the Arts and Aging. (www.phillyfunguide.com/celebrate). It includes information on thousands of leisure events and attractions. Listings include ticketing information, detailed descriptions, directions, reviews, videos, and more.  Nearly two dozen cultural, tourism, and media organizations partner with Phillyfunguide including the Greater Philadelphia Tourism Marketing Corporation (visitphilly.com).  The Cultural Alliance also produces research on cultural engagement , including Research Into Action: Pathways to New Opportunities, a recent report that highlighted 10 key strategies for increasing cultural engagement. Complete information available at www.philaculture.org
More information on Celebrate Arts and Aging activities is available from the PCA Helpline at 215-765-9040 or the May issue of Milestones newspaper, a free publication of Philadelphia Corporation for Aging.