Primary tabs
The Cultural Cabinet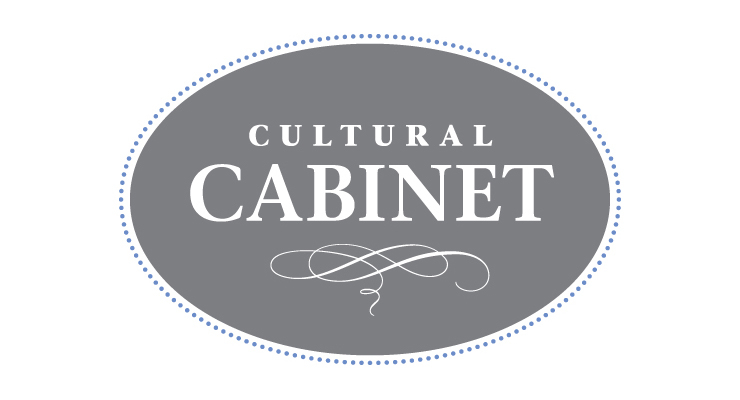 Support Our Sector Through Leadership         
The Cultural Cabinet was established to help protect and advance the momentum of our innovative research, advocacy and audience-engagement programs. Cultural Cabinet membership is open to individuals who have an interest in shaping and implementing the Alliance's policy and advocacy strategies. For more information, contact Kelli Paul, Director of Development, at (215) 399-3516 or kellip@philaculture.org. To join or renew your membership, visit the Cultural Cabinet membership page.
Join
Renew
If you are interested in becoming a member of the next generation of leaders for the arts and cultural sector, consider joining the Emerging Leaders Circle. We also strongly encourage our Cultural Cabinet members to nominate or sponsor an individual for Emerging Leaders Circle membership. Nominating an Emerging Leader is an excellent way to recognize and celebrate the work of young leaders.
Ambassador Corps ($7,500 or More) 
Kathy H. Christiano 
David Haas            
Virginia and Harvey Kimmel
Maud Margaret Lyon
Jennifer Matthews Rice 
Leadership Council ($2,500 to $7,499) 
Sarah Anton
Jeff Benoliel and Amy Branch-Benoliel
Brian and Sherry Effron 
Joseph and Marie Field 
Linda and David Glickstein  
Carole Haas Gravagno     
Vicki Le Vine
Joanna McNeil Lewis
Howard Meyers
Leslie Anne Miller and Richard Worley
Elizabeth A. Murphy 
Rosalind Remer 
Jim and Keith Straw 
Elizabeth Warshawer
Constance and Sankey Williams
Cultural Cabinet ($1,000 to $2,499) 
Katie Adams
Leslie Benoliel
Peter Benoliel and Willo Carey 
Jennifer Bohnenberger
Gwen Borowsky 
Catherine M. Cahill                        
David and Rhonda Cohen
Suzanne and Norman Cohn 
Tobey and Mark Dichter
Larry Dubinski
Stacy Dutton and Charles McMahon
Dianne and David Elderkin
Anne Ewers
Cecelia Fitzgibbon Cameron and Keith Scott Cameron
Christina and David Fryman 
Vivian and William Gast                  Susan H. and "Woody" Goldberg
Glenn Gundersen and Susan Mannix
Harmelin Media
Gail Harrity 
Deborah Hilzinger
David Hoffman 
Ann Marie and Terry Horner 
Victor Keen and Jeanne Ruddy 
Joseph H. Kluger and Susan Lewis
Nadia R. Kunz 

Virginia Logan
Nadine Lomakin
Priscilla Luce
Tony and Susan Mahon 
Joseph Manko Sr. 
Connie McCaw
Suzanne McFadden
Richard Quinn 
Siobhan Reardon
Ann and Frank Reed 
Louise and Alan Reed 
Dr. Danielle Rice 
Teresa Araco Rodgers
Charles and Dr. Mindy Goldberg Rose
Susan Sherman
Nadya K. Shmavonian
Ivy Silver and Steven Leshner 
Glenn Stefanowicz
Sheldon L. and Karen B. Thompson
Rich Tolsma 
Angela Val
Rosalyn and Stephen Weinstein
Ralph Wellington
Tracy Anne Wenzinger
Vera Wilson
Thomas C. Woodward
The Emerging Leaders Circle ($300) 
Julia Durkin 
Lauren Garnese 
Sipi Gupta
Megan Helzner 
Taja Jones 
Roberta Johnson

Kara LaFleur

Phil Le 
Kelly Le Vine 

 

Maria Mariani 
Mark Mills  
Megan O'Shea
Kelli Paul 
Jessica Powers
Matt Rader
Anita Ranjani
Donyale Reavis
Anne Marie Rhoades 
Laurie Rothenberg
Kelly Schempp
Jessica Scipione
Nicole Allen White
 
* Bold denotes Cultural Ambassador (Individuals who have demonstrated outstanding leadership and generous support of the region's cultural sector. They are honored yearly at the Cultural Cabinet Spring Reception). 
** Deceased