Primary tabs
Emerging Leaders Circle
Cultural Cabinet Membership for the Next Generation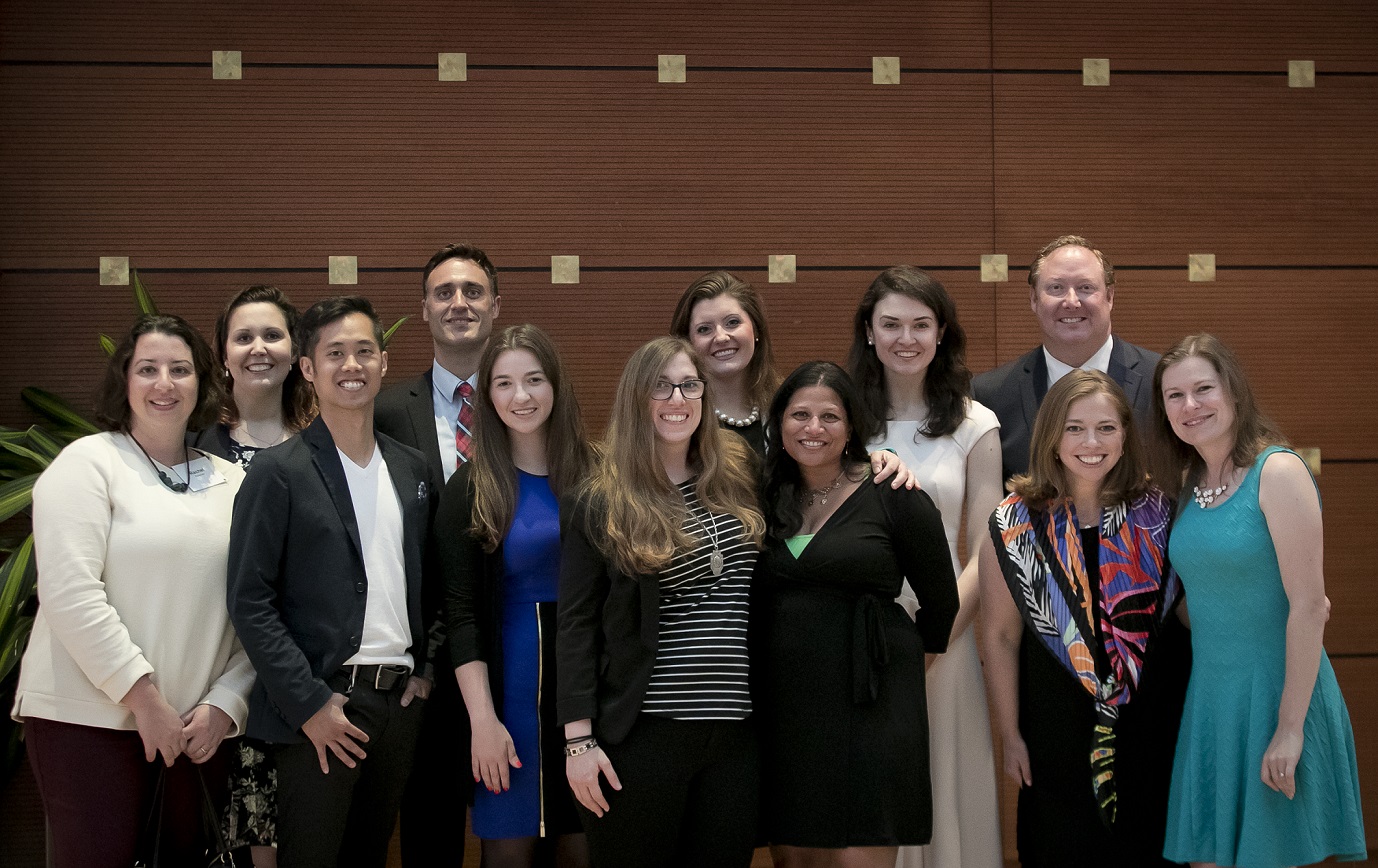 The Emerging Leaders Circle of the Cultural Cabinet is the next generation of leaders for the arts and cultural sector. The ELC promotes leadership and philanthropy and is an excellent professional development and networking opportunity. 
We come from diverse backgrounds - nonprofit arts and culture, corporate, legal, and government - and will soon assume top-level positions in our respective industries. We are united by a common goal of supporting arts and culture in our region at the institutions we love, but also on the collective level through the Greater Philadelphia Cultural Alliance. 
Benefits
Exciting professional development opportunities around board service
Two annual networking receptions with the Cultural Cabinet
Exclusive ELC networking happy hours 
Lunch & Learn opportunities throughout the year
Bring a guest to all events. 
Join
Renew
Membership is $300 annually. To join, renew your membership or download a form for employer sponsorship, visit the Emerging Leaders Circle membership page. 
Current Emerging Leaders Circle Members
Ivan Carter
Senior Product Designer at Springboard Collaborative

Kathy H. Christiano

Sarah Christy Gowan
Vice President of Finance & Administration, Greater Philadelphia Cultural Alliance

Jamie DeAngelis
Management Associate – Endowment and Foundation Advisory, Glenmede

Rachel Dukeman
Partner, Goei Group

Julia Durkin 
Director of Operations and Advancement, ArtistYear

Megan Helzner 
Senior Manager, Center for Applied Research

Candace Herbert
Development Coordinator, Historic Fair Hill and Development & Special Projects Coordinator, Astral Artists

Taja Jones
Associate Director of Development & Alumni Relations,
Institute of Contemporary Art

Kara LaFleur
AVP & Assistant Director, PNC Client & Community Relations, PNC Bank

Phillip Le
Product Design Leadership, Meta

Jessica Libor
Visual Artist and Curator at Era Contemporary Gallery

Camille Mola
PR and Communications Manager, The Academy of Vocal Arts

Megan O'Shea
Vice President & Chief Financial Officer, The Mann Center for the Performing Arts

Jessica Powers
MBA Candidate, The Wharton School of the University of Pennsylvania

Olivia Rettstatt
Development Coordinator, Arts + Business Council for Greater Philadelphia

Kelly Schempp
Vice President of Marketing and Chief Brand Officer, The Mann Center for the Performing Arts

Megan Tomey
Associate Program Manager, Compass
Producer, Drexel University Dance Ensemble 

Timothy J. Williams
Vice President of Global Marketing, Nagase