Annual Report
July 1, 2014-June 30, 2015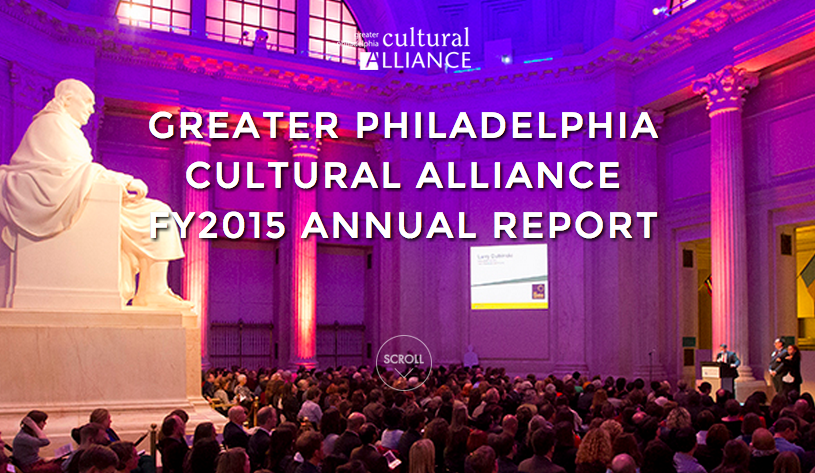 The Cultural Alliance is pleased to share this summary of our activities and performance from Fiscal Year 2015 (July 1, 2014-June 30, 2015).
As you will see in this report, while it has been a year of transition for the arts & culture sector and the Alliance, it has also been a year of great accomplishment. Our staff and board are identifying ways to build upon our traditional strengths of advocacy, research and marketing, and we're also working to add new capabilities to better serve you, our members and sector. 
As our supporters, you inspire us daily. We thank you, and look forward to continuing our work together in FY2016. 
Click here to read the 2015 Annual Report
To download past reports in PDF format, click the links below: