Primary tabs
Cost Savings and Health Insurance
By leveraging the collective purchasing power of our members, the Cultural Alliance has been able to negotiate an array of costing saving benefits. From our discounted payroll services and office supplies to access to the top health insurance brokers and employee benefit experts, the Cultural Alliance is committed to helping our members thrive in today's competitive operating environment.
Learn more about our Health Insurance and Employee Benefits program online. If you would like more information on any of the mentioned benefits, feel free to contact membership@philaculture.org.
---
Costing Savings Programs
Drexel University- Online Continuing Education Discount Tuition Programs              
Office Basics - Discount Office Supplies           
Payroll Service Solutions - Discount Payroll Services
Mediacopy - Discounted printing services
You can use the above links to view the benefit descriptions on this page.
---
Online Continuing Education with Drexel University - Discount Tuition Programs

Founded in 1891 in Philadelphia, Drexel University is a nationally-ranked, research university recognized as a burgeoning center of innovative academic excellence. Drexel partners with over 1,000 corporations and organizations to offer ambitious professionals online degree and certificate pathways catered to the needs of today's marketplace.
Cultural Alliance members and your immediate family members are eligible for significant tuition savings toward Drexel University degrees and certificates earned online, including:
MFA in Creative Writing: 50% tuition reduction
MS in Nonprofit Management: 30% tuition reduction
Graduate Certificate in Creativity and Innovation: 30% tuition reduction
MS in Arts Administration and Museum Leadership: 20% tuition reduction
MS in Digital Media: 20% tuition reduction
Visit https://online.drexel.edu/philaculture to learn more about your partnership benefits and the educational opportunities available to you at Drexel University.
---
Office Basics - Business Solutions Delivered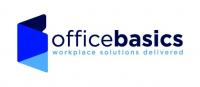 Office Basics is an industry leader in janitorial supplies, copiers, office furniture and office products offering price matching and free, next day delivery on their own fleet with no minimum order requirements. The Rebate/Sponsorship will be determined based on your annual spend with Office Basics. Learn more about this benefit directly from their Account Executive!
Payroll Service Solutions

The Cultural Alliance has partnered with Payroll Service Solutions to offer a 10% discount on already competitively priced payroll processing for Cultural Alliance members. The firm is locally based and understands the needs of the nonprofit sector. They go far beyond payroll processing in their wide array of services to support you and your organization. For more information, you can see more on our website or www.payroll-solution.com.
---
Mediacopy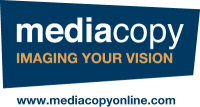 Cultural Alliance members can receive 15% off the list price for all digitally produced printed material including brochures, small booklets, posters, business cards, stationery, post cards and invitation packages, etc.  Offset and custom jobs will be priced and discounted on a case-by-case basis. Discount must be requested at the time of initial quote. Please contact membership@philaculture.org for more information.  If you are already a customer of MediaCopy, please give them a call to discuss your discount.