Spring Ahead with Discounts on Phillyfunguide and Funsavers Ad Packages
Posted By
Wednesday, March 20, 2019
Categories
Signature Image: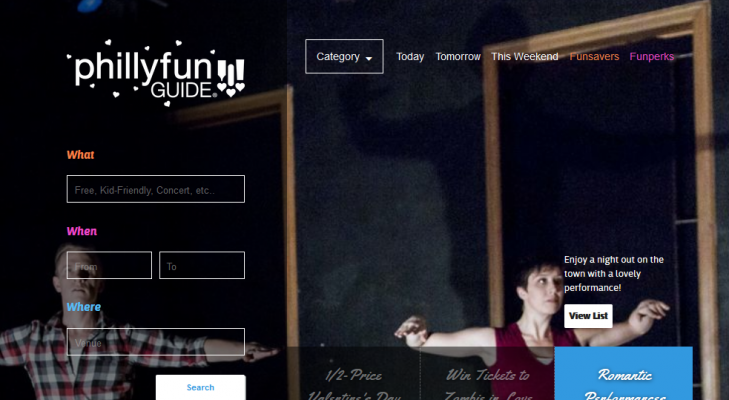 Market smarter when you use Phillyfunguide & Funsavers!  Our comprehensive digital marketing suite is an affordable and effective tool that can help you with all of your promotional needs. We want to be a consistent part of your long-term marketing plans, so to get you started we are now offering some special discounts on Phillyfunguide and Funsavers advertising for a limited time*.
Buy 12 weeks of Premium Ads you get 4 bonus Funsavers Ads for free!
Buy 6 weeks of Premium Ads and get 2 bonus Funsavers Ads for free!
Buy 3 weeks of Premium Ads and receive 1 bonus Funsavers Ad for free!
These ad packages reflect the best combinations for current advertisers, which we've determined through new sophisticated analysis of patron and visitor behavior on Phillyfunguide. Mixed ad packages allow for increased visibility, which has led to sold-out Funsavers offer sales and increased direct ticket sales.
When consumers want comprehensive information on arts and entertainment, and they are ready to make a purchase, they visit Phillyfunguide and Funsavers. Our rates, impressions, and click-throughs continue to offer some of the best values in the market. Phillyfunguide gets over 5,000 visitors per day, over 125,000 consumers receive our weekly Funsavers emails, and your advertising is seamlessly integrated with our listings and editorial content. 
To learn more about our demographics, reach, and ad performance, check out our rate card. Ad space is limited, so reserve your ads today by contacting Christine Dancey, Audience Services Manager at christined@philaculture.org or 215-399-3531.
*Must contact and complete sale by 3/29/2019 to be eligible for special promotion.