Primary tabs
Photo by Spice.C Media
About CAGE
In October 2022, Cambodian American Girls Empowering (CAGE) will celebrate our 7th anniversary as a performing arts nonprofit. CAGE was founded by second generation Cambodian American young women in 2015 around a dining table with a goal to create places where Cambodian American girls and women had a safe space to express and explore their identities. Since then, CAGE has evolved into an organization that activates and cultivates opportunities for expression, exploration, learning, and skill sharing for all that are interested in Cambodian American culture. As volunteer members, we have also grown into our individual artistry, teaching, and passions.
CAGE's growth and journey is led by the immigrant and refugee communities of the Greater Philadelphia region that our families joined during Cambodian refugee resettlement in the 1980s. Since 2015, CAGE has performed at over 100 public events across the region. In addition to performances, we offer arts & crafts and dance workshops, speaking engagements, and cultural lessons to local schools and organizations. In 2021 and 2022, CAGE has also partnered with local business Ps & Qs to create culturally-affirming and celebratory t-shirts for the Cambodian community. During the school year, CAGE works in collaboration with the Cambodian Association of Greater Philadelphia (CAGP) to continue their yearly arts and culture programming. All of CAGE's founding members grew up participating in CAGP's arts and culture programs, so the ability and capacity to continue the 40+ year legacy is both an honor and privilege for all of us.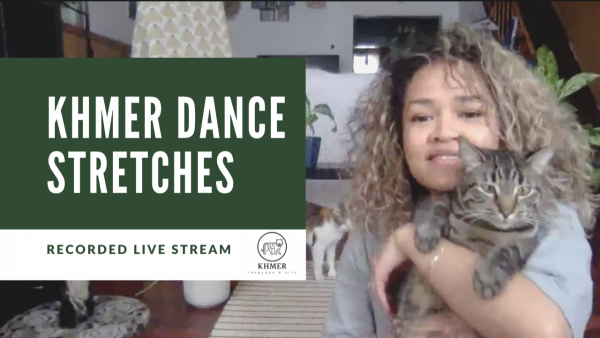 Pandemic Pressures
Like many others, we found ourselves in an uncertain place in 2020. Up to that point, all of CAGE's programs were in-person and we had yet to move into the online space. During the height of the coronavirus pandemic, our team of volunteers gathered together to put on weekly online stretching sessions on Facebook, dance classes on Zoom, games on Instagram, and celebratory events in 2020 and 2021. We started a Youtube channel to share some Cambodian Classical dance basics and to begin an archive of our performances and events. This change in pace, and scenery, changed the way CAGE looks at arts and culture on both the local and national levels. We realized we are reaching international audiences and engaging folks all over the world in Cambodian American arts and culture by more than just performing.
With renewed enthusiasm, CAGE started the Fall of 2021 renewing its in-person collaborative program Khmer Language & Arts (KLA) with CAGP. Alina Hing, CAGE's Lead Teaching Artist, provided beginner's Cambodian Classical dance classes. Included in the weekly dance classes were workshops that brought Cambodian American artists from across the country to Philadelphia. These workshops included a deep dive into Cambodian Classical Dance by Peter Veth and an introduction to Cambodian Food by Seri Chao. While surges  of COVID-19 cases in Philadelphia paused KLA programming at times, Alina and her class of dancers were able to complete 8 months of weekly dance classes together.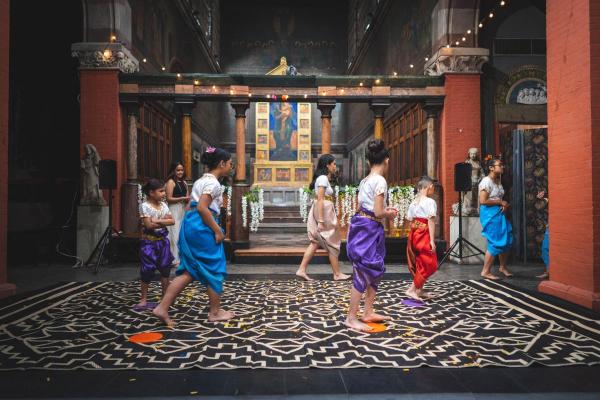 Photo by Tony Kruth
2nd Annual Cambodian Dance Recital
At the end of KLA, CAGE put together a successful Annual Cambodian Dance Recital for KLA and other local Cambodian American artists and cultural bearers. The recital featured performances by KLA's students, CAGE's professional dance troupe (featuring performers: Alina Hing, Kamryn Sacksith, and Kiara Ros), and a demonstration by Khmer Performing Arts & Culture (KPAC). 
The Annual Cambodian Dance Recital's return since 2019 was a great celebration of Cambodian American arts and culture. It showcased participants and the audience's openness to celebrating, exploring, learning, teaching, and sharing Cambodian American culture. CAGE's mission and ability to organize and facilitate opportunities such as the Annual Cambodian Dance Recital is a testament to Philadelphia's creative community. The mentorship and support CAGE has received from other artists, arts organizations, cultural bearers, and community leaders speaks volumes about how important the arts are to communities.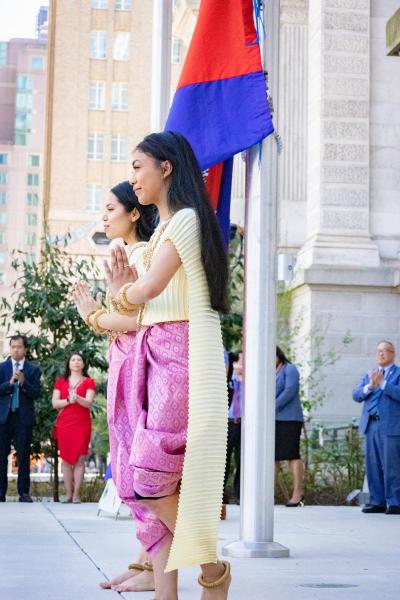 Looking Ahead
Philadelphia is a beautiful city with unique and diverse communities of artists and culturals bearers. We are excited to be back in-person with other artists, creators, and community members this season. Joining the Cultural Alliance has allowed for CAGE to be able to connect with individual artists and organizations that share a love and passion for amplifying arts and culture across the region.
CAGE is currently accepting requests for public and private performances and workshops. To learn more about CAGE and how you can support visit us online: www.cagempowering.org or send us an email: cage@cagempowering.org