Primary tabs
Meet An Alliancer: Faith Applegate
Signature Image: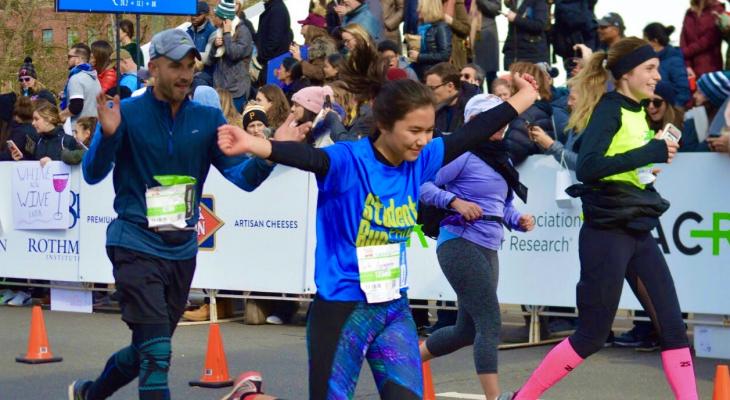 Ever wondered what it's like to work at the Cultural Alliance? We'll introduce you to members of our staff! This month the spotlight is on Faith Applegate, our Bloomberg Arts Internship Alumni Ambassador and Communications Intern!
Job Responsibilities: As an Alumni Ambassador and Communications Intern, my primary responsibility is to create promotional material for the Bloomberg Arts Internship. The Bloomberg Arts Internship is a paid summer program that provides rising high school seniors with opportunities to explore the arts and culture sector, gain work experience, and prepare for life after high school. The program is facilitated by the Greater Philadelphia Cultural Alliance in collaboration with Bloomberg Philanthropies. I was a Bloomberg Arts Intern in the summer of 2020 at the Greater Philadelphia Cultural Alliance, and I have continued to work with the Greater Philadelphia Cultural Alliance creating promotional material through graphic design, conducting interviews with people affiliated with the internship, managing the internship's Instagram and Facebook pages, and working with Kasya O'Connor Grant and Tom Bonner to host Bloomberg Arts Internship alumni events.
Education: Masterman High School, Class of 2021.
Past experience working in arts and culture: Since 2019, I have been a Teen Ambassador at the Penn Museum. As a Teen Ambassador, I meet weekly with other Teen Ambassadors of the museum to discuss topics we've researched, plan museum-related events, and provide teen perspectives to the museum.I also participated in an internship program at The Penn Museum in the summer of 2019. I worked in the Exhibits Department surveying visitors about potential exhibition titles, sorting files, conducting photo research for galleries, organizing and cleaning the department's facilities, and completing administrative work. In my high school, I am involved in many clubs and activities. I run communications for my school's Asian Cultural Association and I help run communications for Student Government. Through running communications for clubs, I have gained experience in social media management and graphic design. My background working at The Penn Museum, combined with my prior experience in graphic design, has influenced my interest in the arts and culture sector and has helped me in my position at the Greater Philadelphia Cultural Alliance. I hope to continue to be immersed in and learn more about the captivating arts and culture sector in Philadelphia.
Favorite thing about working at the Cultural Alliance (so far): The team at the Greater Philadelphia Cultural Alliance has been so welcoming and friendly. Although I am younger, I feel that my voice is heard and valued. I always feel comfortable asking questions, sharing ideas, and collaborating with other Greater Philadelphia Cultural Alliance team members.
Favorite cultural institutions/attractions/events:  Growing up in Philadelphia, I have been immersed in many cultural experiences. From walking by the murals in my neighborhood of West Philadelphia, to visiting museums, to attending concerts and cultural events, I have been able to be very involved in the arts and culture sector in Philadelphia. Some of my favorite cultural institutions/attractions/events include The Penn Museum, The Franklin Institute, Bartram's Garden, Mural Arts Philadelphia, The Mid-Autumn Festival in Chinatown, and The Mexican Independence Day Festival at Penn's Landing.
A fun fact about yourself: I run with a running running group called Students Run Philly Style and I am a point guard on my school's basketball team!