Primary tabs
2017 - 2018 Project Stream Grantees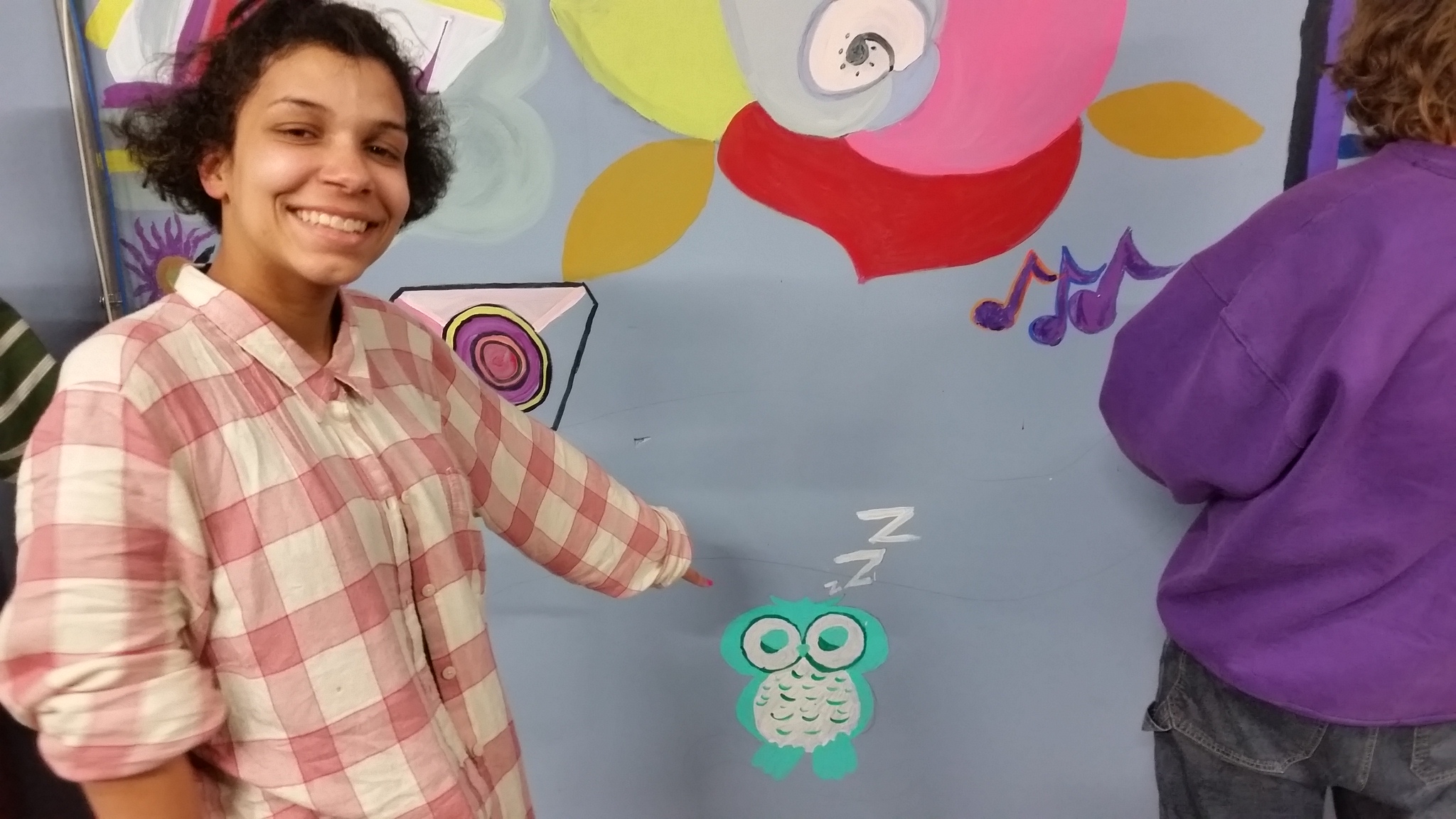 Congratulations to the 2017 Pennsylvania Partners in the Arts Project Stream Grant awardees! This year, 71 projects from the Philadelphia region will be funded through over $95,000 in grants from the Pennsylvania Council on the Arts' (PCA) Partners in the Arts program.
The Greater Philadelphia Cultural Alliance is the regional partner administering the PPA Project Stream in Bucks, Chester, Delaware, Montgomery, and Philadelphia counties with grants of up to $2,500 to eligible organizations and individuals.
---
2017-2018 Project Stream Grantees
Bucks County
Borough of Yardley - $2,250
Funding supports the Annual Music on Main Festival in Yardley, PA. 
Concordia Chamber Players - $2,050.00    
The 2017-2018 Concordia Chamber Players Music Concert Series will take place at Trinity Episcopal Church in Solebury, PA. The series will consist of three chamber concerts in November 2017, February 2018, and April 2018. 
Tim Farrell - $1,850.00
Award-winning performing artist, composer and educator, Tim Farrell, in collaboration with The Cooperage Project, will present a guitar workshop and performance in May 2018, in Honesdale, PA.
Cantus Novus - $1,725.00
Funding will support the Cantus Novus orchestral holiday concert series, "The Spirit Rejoices," December 2017, in Yardley, PA.
Quakertown Alive! - $1,575.00
Funding will support the 18th Annual Arts Alive! Juried Art Show & Spring Festival in Quakertown, PA.
Palisades Community Chorus - $1,450.00
The Palisades Community Chorus will be performing a winter concert series in January 2018. The chorus concerts will celebrate the beauty and uniqueness of American culture inspired by various poetry pieces. 
Michael F. Sherlock Foundation - $1,375.00
Funding will support the 15th Annual Jazz Music Festival, sponsored by the Michael F. Sherlock Foundation and supported by the Morrisville Borough.
LA FIOCCO - $914.00
Funding will support a public concert, "Italian Style: Vivaldi & Co.," being held in Solebury, PA in March 2018 and will feature late Baroque period music and instruments. 
Chester County
Ballet 180 - $2,225.00
Funding will support Ballet 180's community engagement initiative, which cultivates dance education opportunities for youth in Chester County.
Bryn Mawr Rehab Hospital - $2,125.00
Art Ability at Bryn Mawr Rehab Hospital serves as a showcase for, and celebration of, artists with disabilities.  Art Ability features an international 12-week juried exhibition and sale of art.
Oxford Arts Alliance - $2,000.00
Funding for music education scholarships for underserved youth in Oxford, PA and Chester County. 
Uptown! Knauer Performing Arts Center - $1,950.00
Funding will be used for Uptown!'s community tickets & scholarships, increasing community access to local theater and the performing arts in Chester County.  
Deena S. Ball - $1,900.00
Funding will support the marketing and promotion of "Plein Air: Bringing Art to the Table," a farm to table event featuring an art show with works from artists served by the Brandywine Conservancy. 
Twin Valley School District - $1,925.00
Funding will support folk music programming for students of the Twin Valley School District and the Chester County community.
Phoenixville Senior Adult Activity Center - $1,525.00
Funding will support a fine arts and still life class series for Phoenixville, PA seniors with Martin Pieczonka.
Oxford Area Senior Center - $1,350.00
Funding will support giving Oxford, PA seniors access to low-cost, professionally taught painting classes. 
Delaware County
CareLink Community Support Services - $2,175.00
Support will be used for a series of workshops for adults with disabilities. Workshops include photography, pottery, painting, and sculpture classes. 
Dawn Marie Bazemore/DB Dance Project - $1,925.00
DB Dance will present "The Browder Project" , a performance to be held in May, 2018, at the Performance Garage in Aston, PA.  
Orchestra Concordia Association - $1725.00
Funding will support 2017-2018 Orchestra Concordia Free Community Concert Series featuring renowned guest soloists from the Philadelphia Orchestra.
Melmark Charitable Foundation - $1700.00
Funding will support performing arts programming for adults with developmental and intellectual disabilities in Delaware County.
Olivia Sabee - $1,600.00
Funding will support Summer 2018 "Arts in the Parks", a performing arts series in Glen Providence Park, Media, PA
Montgomery County
ARTZ Philadelphia - $2,400.00
Funding will support facilitated art programming for those living in memory care communities.
Brush With the Law - $2,250.00
Brush With the Law offers painting and mural creation for inmates of Montgomery County.
Pottstown Dance Theatre Repertory Ensemble - $2,025.00
Pottstown Dance Theater will bring excerpts from "The Nutcracker" to local Pottstown schools in an assembly format and free of cost. The full ballet will be performed for the general public at Hill School Center for the Arts.  
Senior Adult Activities Center of Montgomery County (Montco SAAC) - $1,950.00
Funding will support weekly art class and programming, Art4Me, for seniors in Norristown and Ambler, PA.
The Lady Hoofers Tap Ensemble - $1,925.00
Funding will support The Lady Hoofers' "The Tapcracker: A Rhythmic Spin." 
Opera North, Inc. - $1,920.00
Funding will support Opera North's outreach programs, "Opera in the Schools" and "Opera Goes to the Library." 
Valley Choral Society - $1,825.00
Funding will support bringing outstanding choral music to the underserved youth of Bucks and Montgomery Counties through free concerts. 
White Pines Production, Incorporated - $1,525.00
The Bright Invention Salon Series in partnership with White Pines Production represents a new style of improv with goals to expand their audiences in Montgomery County. 
Center for Creative Works - $1,305.00
Kaleidoscope Concert Series is a collaborative effort with Center for Creative Works which provides music education and studio access for adults with intellectual disabilities. 
Pulley & Buttonhole Theatre Company - $1,170.00
Funding will support the production of "Persist" in the 2017-2018 Season of Pulley & Buttonhole Theatre Company.
St. Augustine Academy - $996.00
Funding will support the drama club of St. Augustine Academy, an all-girls school in Norristown, PA.
Philadelphia County
LaNeshe Miller-White for Theatre in the X - $1,059.00
Funding will support the summer presentation of Theatre in the X during August 2018 in Malcom X Park. 
Hua Hua V. E. C. / Hua Hua Zhang's Visual Expressions - $1,024.00
"White Nights" is a contemporary performing arts and puppet piece that will be performed the October 29 - Novmeber 3, 2017.
Magee Rehabilitation Hospital - $1,177.00
Funding will support art therapy for patients recovering from traumatic and disabling injuries and illnesses.
Crossroads Music - $1,095.00
Funding will support the 2017-2018 Concert Series, consisting of 20 concerts with both local and international musicians. The concerts will feature both folk and world music with approaches that will revive lost genres and traditions. 
Project Capoeira, Inc - $1,083.00
As part of 2017 Brazilian Day Philadelphia, Project Capoeira will showcase capoeira students at this free public event. 
People's Emergency Center - $1,071.00
Lancaster Avenue Jazz & Arts Festival will be held the 3rd Saturday in July at Saunders Park. This celebration of Philadelphia Jazz Heritage supports People's Emergency Center's initiative to "turn up the volume" on the local arts scene. 
Philadelphia Asian American Film & Filmmakers - $1,071.00
Funding will support "Revisiting Pioneering Asian American Documentaries: Their Continuing Influence and Relevance."
Cambodian Association of Greater Philadelphia -$1,059.00
The Cambodian Association of Greater Philadelphia's Cultural Dance Project works to teach Cambodian youth about their heritage through the traditional dances of Cambodia. 
Applied Mechanics - $1,035.00
"Chronotope" is a production by Applied Mechanics that gives audiences a unique performance experience where they can walk-through the theater space, where audience and performers share the space. "Chronotope" will premiere in April 2018.  
Jumatatu Poe - $1,035.00
"Let 'im Move You: This Is a Formation" is a new piece by Jumatatu Poe that will explore emotional and spiritual choreographic movement through different gendered dancers.
Philadelphia Chinatown Development Corporation - $1,035.00
Philadelphia Chinatown Development Corporation Teen Club's Chinatown Community Press is a youth lead press giving Chinatown teens an opportunity gain valuable experience in writing, editing, publishing and circulating a publication that focuses on Chinatown and life as an immigrant teen.
Philadelphia Youth Dance Fest - $1,035.00
Funding will support the 2018 Philadelphia Youth Dance Fest, "Creating Community Through Dance." 
Project HOME - $1,035.00
Funding will support visual arts programming for homeless and those at-risk of homelessness in North Philadelphia.
Colette Fu -$1,024.00
Funding will support Tao Hua Yuan Ji 桃花源記: Utopia, Source of the Peach Blossoms. The project will consist of a large scale pop-up book on display Fall 2017.
Mustard Seed Film Festival - $1,024.00
Mustard Seed Film Festival screens independent, contemporary South Asian films with a focus on socially-engaged themes. 
Pearlstein Gallery - $1,024.00
Funding will support the printing and production of "The Expanded Caribbean: Contemporary Photography at the Crossroads." This exhibition will be featured from September 2017 to December 2017 at the Pearlstein Gallery, Drexel University, Philadelphia, PA.
The Rock School for Dance Education - $1,024.00
Funding will support RockReach, a part of the Rock School of Dance's programming for youth with at least one incarcerated parent.
Nichole Canuso Dance Company - $1,012.00
Funding will support "CoPresence: Enter," a production beginning in November of 2017 that will uniquely engage audience members by using feedback to further develop the project. The project is part of Fringe Arts Festival 2018.
Michael Kiley - $1,000.00
Funding will go towards the artist fee for the performance of "Close Music for Bodies," part of Fringe Arts Festival 2017.
MJ Kaufman - $990.00
Funding will support the world premiere of "Destiny Estimate" by MJ Kaufman, held in October 2017.
Revolution Shakespeare - $977.00
Funding will support Revolution Shakespeare presenting "Cymbeline," free fall Shakespeare in Hawthorne Park.
The Idiopathic Ridiculopathy Consortium - $977.00
Funding will support The Bald Soprano/Bethany Mission Project: a performance of Eugene Ionesco's classic absurdist play at The Bethany Mission Gallery as part of the 2017 Philadelphia Fringe Arts Festival.
thINKingDANCE - $977.00
thINKingDANCE: Engaging Young Writers project is part of thINKingDANCE's Write Back Atcha project and will help bilingual youth participate in writing workshops in partnership with Mighty Writers. The workshops include guided movement followed by reflective writing.
Young Women Composers Camp - $977.00
Young Women Composers Camp will be held in July 2018 and will feature staff from Boyer College of Temple University. The camp will be a space for young female composers to harness their skills and develop connections in a male-dominated field. 
Juniper Productions - $965.00
Funding will support the 2017 Fringe Arts Festival production of "#Cocktailplays."  
Kaleid Theatre of CultureTrust Greater Philadelphia - $965.00
"Titles are for Little Witches: The Salem Bitch Trails" will explore the Salem Witch Trails and compare them to the figurative and social place of women in society today, presenting in April 2018.
Manayunk Theatre Company - $965.00
Funding will support "ShakesBEER" in Pretzel Park: an informal community performance.
Philomusica of Delaware Valley - $965.00
Philomusica of Delaware Valley will present "Happy Birthday, Lenny!," a celebration of the 100 year birthday of composer and conductor Leonard Bernstein. 
The First Presbyterian Church in Germantown - $965.00
Funding will support the inauguration of the Barbara Russell Memorial Piano. Celebrations will include a song recital as well as an exhibition of Violet Oakley's mural works in connection with Woodmere Art Museum.
Tribe of Fools - $955.00
Funding will support the 2017 Fringe Arts Festival production of "Fishtown."
Vision Driven Artists of CultureTrust Greater Philadelphia - $955.00
Funding will support Vision Driven Artists: Arts Fundraising Boot Camp.
Three Aksha - $941.00
Funding will support workshops, lectures and demonstrations by master artist and professor C.V. Chandrasekharn. He is one of India's most highly regarded scholars and practitioner of Indian Bharatanatyam dance. 
Variant 6 - $941.00
Funding will support the musical performance, "Balm Upon the Icy Stone," occuring March 2018 at the Fleisher Art Memorial. 
Talia Greene - $910.00
Funding will support "Untangling the Fox and the Grapes," a site specific installation at the Ebenezer Maxwell Mansion in Germantown. The exhibition will open March 2018 and run through August 2018.  
Small But Mighty Arts of CultureTrust Greater Philadelphia - $781.00
Funding will support the Emerging Artists Partnership which will work with community artists to provide opportunities to present their work within their community.
Philadelphia Dance Projects -  $775.00
Funding will support the Philadelphia Dance Projects' Informance "Wolf-in-Skins: Act 2."
Friends of Jackson - $763.00
Funding will support the 2017-18 Andrew Jackson School Music Program and public performances of "HOME: The Jackson School Rock Band."
The Lyra Society - $610.00
Lyra Connect will provide free harp lessons for inner city youth of Philadelphia School District. The project will focus on providing lessons to students who attend public schools without music education programming.
---
The Project Stream and Program Stream grants initiative is made possible through the Pennsylvania Partners in the Arts of the Pennsylvania Council on the Arts, a state agency. They are funded by the citizens of Pennsylvania through an annual legislative appropriation, and administered locally by the Greater Philadelphia Cultural Alliance. The Pennsylvania Council on the Arts is supported by the National Endowment for the Arts, a federal agency.