Primary tabs
Tom Kaiden to lead the Greater Philadelphia Cultural Alliance
Date Posted
June 3, 2010 - 10:17am
Tom Kaiden to lead the Greater Philadelphia Cultural Alliance
June 3, 2010
Contact: John McInerney
215-399-3515, johnm@philaculture.org
The Greater Philadelphia Cultural Alliance today announced the appointment of Tom Kaiden as its new President.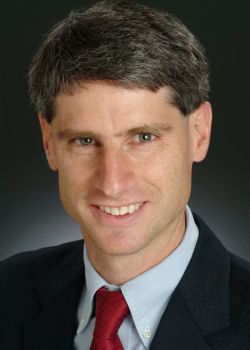 Kaiden, who served as the Cultural Alliance's Chief Operating Officer and is currently Acting Executive Director, will succeed the Alliance's late President Peggy Amsterdam. Kaiden joined the Cultural Alliance in 2001 and is the chief architect of Engage 2020, the Cultural Alliance's four-year, $6 million civic engagement initiative focused on doubling cultural participation in Greater Philadelphia by 2020. Prior to joining the Alliance, Kaiden was the Executive Director of the Stowe (Vermont) Area Association, a member-based tourism marketing corporation and Chamber of Commerce.
"Tom has been instrumental in establishing the Cultural Alliance as a national model for innovative and responsive programming for the cultural sector," said Hal Real, Cultural Alliance Board Chair. "His broad experience, civic leadership, and knowledge of the region will ensure that the Alliance continues to advance the arts and increase cultural engagement."
"The cultural sector is a vital resource that drives the growth and vibrancy of this world class region, especially in tough financial times," said Kaiden. "It was an honor to work with Peggy, and I look forward to building on her accomplishments and serving our members."
As the Alliance's COO, Kaiden worked with Amsterdam to transform the Alliance into a proactive leadership organization that has shaped major regional policy decisions, increased public engagement in arts and culture, and ensured that culture is recognized as a key element of Philadelphia's renaissance. Under their watch the Alliance's membership increased by 78%, from 222 to 396 member organizations, and the general public have become more aware of how critical culture is in revitalizing neighborhoods and towns, attracting new residents, retaining competitive workforces, and reinforcing our region's sense of place.
"We are absolutely committed to the arts as an economic driver and community builder for our city," said Philadelphia Mayor Michael Nutter. "Gary Steuer, my Chief Cultural Officer, and I, welcome Tom's partnership and leadership as we set our sights on making Philadelphia a world-class creative city for residents, our visitors and our workers.
During Kaiden's nine-year tenure as Executive Director of the Stowe (Vermont) Area Association, he dramatically increased Stowe's visitor market share and membership base. Previously, Kaiden served as the Director of Planning and New Business Development for S&S Worldwide, an arts and crafts direct marketing firm, and he began his career in product management with American Express in New York and Toronto. He holds an MBA from Cornell University and a BA in Economics from the University of Connecticut.
The Cultural Alliance Board engaged the nationally recognized firm, Diversified Search, to assist the Search Committee during the selection process. The Committee was co-chaired by David Devan, Executive Director, Opera Company of Philadelphia and Beth Feldman Brandt, Executive Director, Stockton Rush Bartol Foundation and was composed of civic leaders representing a range of perspectives including members, funders, corporations, and tourism agencies. Committee members were Grace Grillet, Managing Director, The People's Light & Theatre Company; Hal Real, President and CEO, World Café Live; Virginia Sikes, Partner, Montgomery, McCracken, Walker & Rhoads; Patricia Washington, Vice President of Cultural Tourism, Greater Philadelphia Tourism Marketing Corporation; Tom Woodward, Pennsylvania State President & Philadelphia Market President, Bank of America; and Susan Weiss, Vice President of Development at the Cultural Alliance, who served as a non-voting staff liaison.
The Cultural Alliance is one of the Greater Philadelphia's region's leading nonprofit organizations dedicated to advancing the cultural sector, serving as a vital resource to nearly 400 nonprofit member organizations as well as the broader cultural community.
The Cultural Alliance continues to be at the forefront of the region's cultural sector advocacy efforts and recently led a statewide coalition to defeat the proposed "arts tax" that would have expanded the state sales tax to include cultural organizations. The Cultural Alliance has also produced major research on the region's cultural sector including Research Into Action: Pathways to New Opportunities, an analysis of key findings from two years of commissioned research on cultural engagement; the 2008 Portfolio, a comprehensive analysis of the scope and health of the cultural sector; and Economic Prosperity in Greater Philadelphia, a regional analysis of the economic impact of nonprofit cultural activity. Notable public programs include Phillyfunguide and Funsavers (a half price discount email program serving 85,000 subscribers), which provide consumers with comprehensive information on the region's vibrant and diverse cultural sector.
The Cultural Alliance is committed to making Greater Philadelphia one of the foremost creative regions of the world. For additional information on the Cultural Alliance and its members, please visit www.philaculture.org.