Primary tabs
Cultural Alliance Hosts Free Party to Expose Teens to Contemporary Art
Date Posted
March 4, 2016 - 5:26am
Categories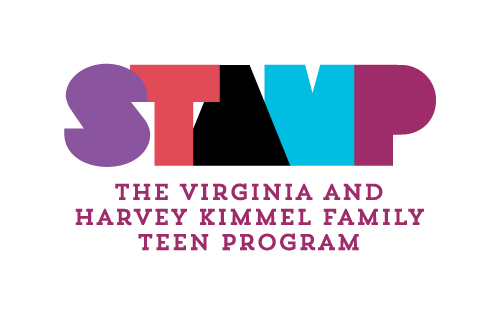 Philadelphia, PA -- The Greater Philadelphia Cultural Alliance's STAMP (Students at Museums in Philly) program is planning a blockbuster event for Philadelphia teens, STAMP in West Philly, on Friday, March 11 from 4-6pm. Hundreds of Philadelphia teens will converge on the Institute of Contemporary Art (ICA) at the University of Pennsylvania for a free afternoon of art-making, music and games.
Teens can sign up for free at phillystamppass.org/westphilly. The event is open to any Philadelphia resident aged 14-19.
STAMP in West Philly will provide a free arts experience for all high school-aged students across the city, including low-income teens who might not otherwise have access. The event seeks to attract teens and their peers and show them how, with their STAMP Pass, museums can be a safe, fun, and low-cost hang-out spot. The program has already enrolled over 13,000 teens for a free pass, and has been extremely successful in reaching youth from neighborhoods with traditionally low cultural participation, with over 75% coming from such areas. Furthermore, 58% of passholders are African American or Latino, and 47% come from economically disadvantaged households.
"Through the STAMP program we have had the pleasure of working with extremely bright and enthusiastic teens who are eager to learn and challenge themselves. ICA is a place where we encourage dialogue and an exchange of ideas," said Amy Sadao, Director of ICA. "Contemporary art is the art of their time and we hope through engagement with the work and interactions with living artists, they can imagine what is possible in their communities, consider their impact globally, and find ways to connect to their own lives in a very personal way."
"I've had so many amazing opportunities through STAMP," said Ashley Walker, a STAMP Teen Council member and high school senior. "I've made new friends, stepped outside my comfort zone, worked at my first internship, and created memories that I'll hold close for a very long time. Without STAMP, I never would have known about all of the cool and diverse jobs in arts and culture, or had the chance to go to places like the Philadelphia Zoo and National Constitution Center with my friends."
In addition to party activities, teens will also have the opportunity to experience the launch of Spanish-language STAMP Audio Tours, powered by CultureSpots. Created for and by teens engaged in the STAMP program, STAMP Audio Tours provide insider details on arts & culture museums and attractions that participate in the program.
"The Cultural Alliance is committed to showcasing all that Greater Philadelphia's arts and culture sector has to offer, and helping our members reach new audiences in unique, creative ways," said Maud Lyon, President of the Greater Philadelphia Cultural Alliance. "As STAMP approaches its fourth year, we're proud to work with so many great museums on enhancing their offerings for teens, and growing the next generation of lifelong arts patrons. And with STAMP Audio Tours and events like this one, we can help ensure broader access for students who may not have opportunities to experience the arts at home or in school."
For more information about STAMP in West Philly, please contact Alison Zeidman at alisonz@philaculture.org or 215-805-5737.
ABOUT STAMP
STAMP is a community engagement initiative from the Greater Philadelphia Cultural Alliance, and the STAMP Pass is available at no charge to teens ages 14-19 who live in the City of Philadelphia. Teens who are new to the program can sign up for a STAMP Pass at www.phillySTAMPpass.org.
Participating STAMP museums and cultural institutions:
African American Museum in Philadelphia
Academy of Natural Sciences of Drexel University
Barnes Foundation
Bartram's Garden
Eastern State Penitentiary
Fabric Workshop and Museum
The Franklin Institute
Institute of Contemporary Art
Mütter Museum
National Constitution Center
National Liberty Museum
National Museum of American Jewish History
Penn Museum
Pennsylvania Academy of the Fine Arts
Philadelphia History Museum
Philadelphia Museum of Art
Philadelphia Zoo
STAMP is made possible by a leadership gift from Virginia and Harvey Kimmel. Additional support is provided by the Hess Foundation, John S. and James L. Knight Foundation, Lomax Family Foundation, The Philadelphia Foundation's Fund for Children, Victory Foundation, Wells Fargo, Wyncote Foundation and 25th Century Foundation.
ABOUT THE GREATER PHILADELPHIA CULTURAL ALLIANCE
Established in 1972, the Greater Philadelphia Cultural Alliance is the region's leading arts and cultural advocacy, research and marketing organization. Our mission is to "lead, strengthen and give voice to a diverse cultural sector that is making Philadelphia a world-class region to live, work, and play."  Our membership includes over 400 organizations ranging from museums and dance companies to community art centers, historic sites, music ensembles and zoos. Our members, as well as the cultural community as a whole, count on the Alliance for signature research reports on the health and growth of the sector; grantmaking in partnership with the Pennsylvania Council on the arts; robust professional development and membership services; marketing and audience development through our signature consumer marketing programs, Phillyfunguide.com and Funsavers; and leadership in policy and community engagement through our GroundSwell advocacy initiative and STAMP teen program. For more information on the Cultural Alliance, please visit www.philaculture.org.