Primary tabs
Cultural Alliance President Tom Kaiden Stepping Down in July
Date Posted
July 1, 2013 - 5:46pm
Media Contact
Categories
Philadelphia, PA – After 12 years with the Greater Philadelphia Cultural Alliance, the last 3 as President, Tom Kaiden will be stepping down at the end of July to accept a new position as the Chief Operating Officer of the Alexandria (Virginia) Conference & Visitors Association.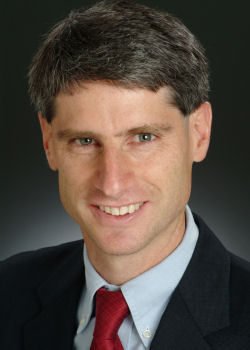 "It has been a privilege to work with members, funders, board and staff of the Cultural Alliance," said Kaiden. "Together we've raised the bar, and Philadelphia has become a national model of cultural collaboration in marketing, research and advocacy. Culture is widely recognized as a defining competitive advantage for Philadelphia, and one with a huge return on investment."
"Over the past 12 years, Tom has provided strategic leadership and entrepreneurial energy," said David Devan, the Cultural Alliance's Board Chair (General Director Opera Philadelphia). "We thank him for the tremendous job he has done at the Cultural Alliance, and we wish him well in his new challenge."
Kaiden's accomplishments include the introduction of the Engage 2020 initiative to double cultural engagement, and the launch of the Phillyfunguide regional events calendar and Funsavers discount ticket service. He also oversaw the publication of several major research reports including Research Into Action and Arts Culture and Economic Prosperity, a report that details the $3.3 billion economic impact of the region's nonprofit cultural sector.
After Kaiden's departure, Vice President of External Relations Michael Norris will serve as the Interim Executive Director. "I'm grateful to have worked with Tom," said Norris. "The work of the cultural sector is so vital to Philadelphia. With this change, we are all committed to making the Alliance even stronger."
The Cultural Alliance Search & Transition Committee will be chaired by Vice Chair, Sean Buffington (President, University of the Arts), and with the help of an executive search firm, will conduct a national search for the Alliance's next president.