Primary tabs
Member Spotlight
National Museum of American Jewish History
Posted By
Thursday, January 17, 2019
Categories
Tell us a little about your organization!
Established in 1976, and situated on Philadelphia's Independence Mall, the National Museum of American Jewish History (NMAJH) is the only Museum in the nation dedicated exclusively to exploring and interpreting the American Jewish experience. NMAJH was originally founded by the members of historic Congregation Mikveh Israel, which was established in 1740 and known as the "Synagogue of the American Revolution". 
The Museum has long been a vital component in the cultural life of Philadelphia. During the course of its history, NMAJH has attracted a broad regional audience to its public programs, while exploring American Jewish identity through lectures, panel discussions, authors' talks, films, children's activities, theater, and music. The Museum has displayed more than a hundred exhibitions in its first three decades-plus of existence. As the repository of the largest collection of Jewish Americana in the world, with more than 30,000 objects, NMAJH has developed extensive institutional experience in preservation, conservation and collections management supporting the fulfillment of its mission to preserve the material culture of American Jews.
Located on Independence Mall in Philadelphia, on the corner of 5th and Market Streets, the Museum presents educational programs and experiences that preserve, explore, and celebrate the history of Jews in America. Its purpose is to connect Jews more closely to their heritage and to inspire in people of all backgrounds a greater appreciation for the diversity of the American Jewish experience and the freedoms to which Americans aspire. To learn more about our upcoming exhibitions, programs, and how you can get involved, visit us at [nmajh.org]nmajh.org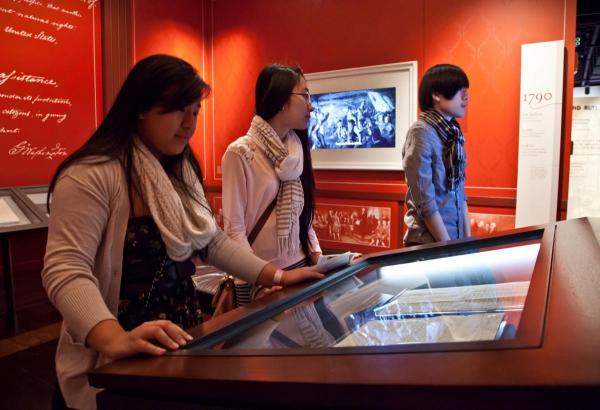 How have you grown as an organization? What made you want to join the Cultural Alliance and/or What do you value the most about your Cultural Alliance Membership?
In 2010, the Museum opened its new five-story 100,000-square-foot building in its current location on the southeast corner of 5th and Market Streets. Encompassing 25,000 square feet of gallery space on three-and-a-half floors, the core exhibition explores the challenges faced by Jews since their arrival on this continent in 1654, celebrating their experiences in every facet of American life and throughout every phase of the country's history. Featuring more than 1,000 rotating artifacts, as well as films and state-of-the-art technology, the exhibition showcases how an immigrant population flourished under freedom and will highlight the diverse backgrounds and experiences of Jews over a period of more than 360 years. An additional 2,400 square feet is used for our rotating special exhibitions, including Leonard Bernstein: The Power of Music, Bill Graham and the Rock & Roll Revolution, Lyle Lyle, Crocodile and Friends: The Art of Bernard Waber, Chasing Dreams: Baseball and Becoming American, Beyond Swastika and Jim Crow: Jewish Refugee Scholars at Black Colleges, and To Bigotry No Sanction: George Washington & Religious Freedom. Our stunning event spaces, like the Toll Terrace, ballroom, and Dell Theater, are ideal for weddings, private events, corporate events, fundraiser, conferences and more!
"Like the GPCA, we believe that our city's cultural institutions make Philadelphia a top creative destination. We hope to inspire in visitors of all backgrounds to share their own stories and reflect on how their histories and identities shape and are shaped by the American experience. As a Cultural Alliance member, we aim to honor the past by contributing to a better future by sharing the power of imagination and ideas, culture and community, leadership and service, in ways that turn inspiration into action. GPCA helps us amplify our message and be a part of community that believes in the power of arts and culture," says Carolynn McCormack, Public Relations and Digital Content Manager.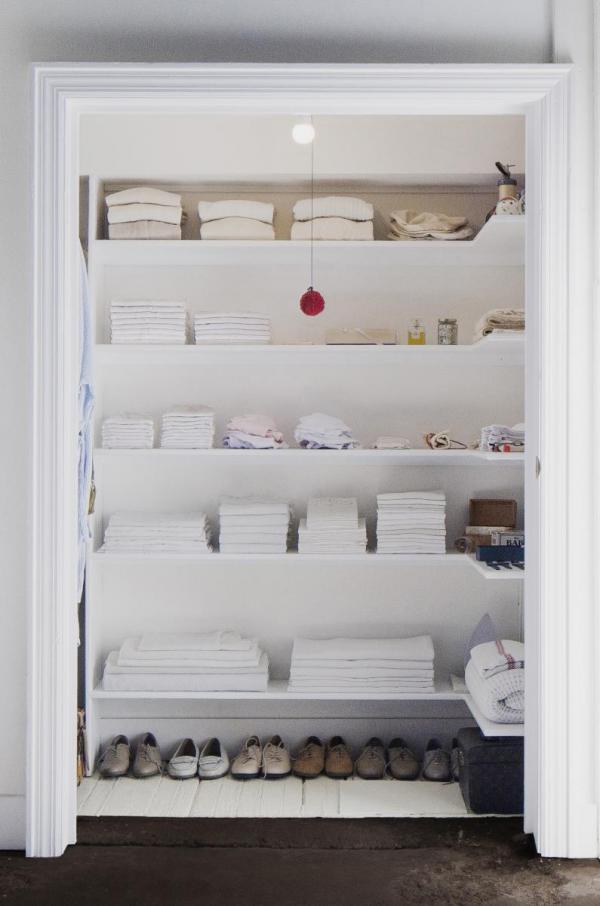 What are you most excited about for this season/that is coming up? 
There's always something to look forward to at the Museum! In February, we're excited to offer pay-what-you-wish admission all month long. Our next special exhibition [nmajh.org/sbc]Sara Berman's Closet will open on April 5. An installation of one immigrant woman's belongings as re-created by Sara's daughter and grandson – the acclaimed artist and writer Maira Kalman and curator Alex Kalman – the project will feature the Museum's first-ever public art installation on Kimmel Plaza, on the corner of 5th and Market Streets. An accompanying art exhibition will continue in the Museum's special exhibition gallery, featuring new paintings by Maira Kalman, and never-before-exhibited belongings and ephemera, as well as in-person appearances by the Kalmans throughout the run.  Sara Berman's Closet is adapted from Sara Berman's modest closet in the studio apartment in New York City's West Village where she lived. Filled with her curious, lovely, and fastidiously organized personal effects, Sara's closet tells a small and monumental story: "How a life is formed. How meaning is found. How mistakes are made. And how we have the courage to go on," as the Kalmans' write in the recently published book of the same name.
In May, we'll kick-off Jewish American History Month (JAHM), a national commemoration of the contributions that Americans Jews have made to the fabric of our nation's history, culture, and society. This year's theme is American Jewish Illustrators. First established by presidential proclamation in 2006 and renewed every year since, JAHM encourages people of all backgrounds to learn about and draw inspiration from the more than 360-year history of Jewish life in this country. This spring will also bring the next installment of the Museum's Dreamers and Doers speaker series featuring Warby Parker and Wharton Alum, Neil Blumenthal.