Primary tabs
Meet an Alliancer: Jax Gilliam
Posted By
Monday, February 19, 2018
Signature Image: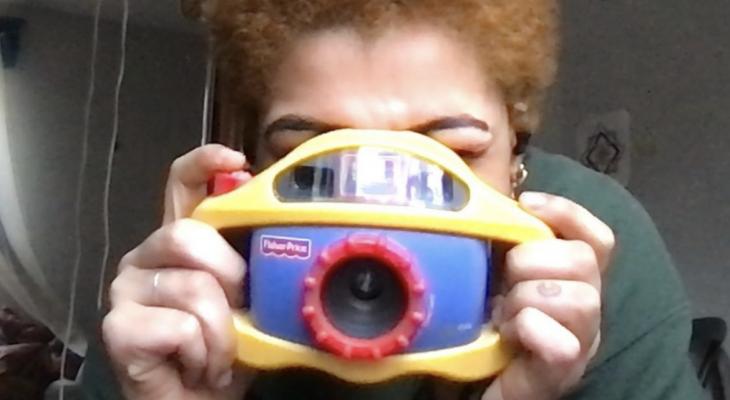 Ever wondered what it's like to work at the Cultural Alliance? We'll introduce you to members of our staff! This month the spotlight is on Jax Gilliam, our social media and communications coordinator. 
Job Title:  Social Media & Communications Coordinator
Job Responsibilities: I develop and create social media content and strategy, construct content for the Cultural Alliance's social profiles, email, and web. I also help with research projects.
Degrees/certificates: BA in Art History & BFA in Fine Arts from The New School
Past experience working in arts and culture: I've worked for Parsons, the American Federation of the Arts, and some small magazines, including Caldera Mag all doing social media managing. I've also have my own art practice that I work on continuously, which includes installation, sculpture, photography, and collage at the moment.
Favorite thing about working at the Cultural Alliance (so far): The people for sure, everyone is so warm and I feel like I am a part of a great group of folks working in this sector. I'm also fond of being in the know about what's going on in arts and culture in Philly.
Favorite cultural institutions/attractions/events: I recently visited the Hatfield House for the immersive art installation Ancestors returning again / this time only to themselves by Black Quantum Futurism which was incredibly thought-provoking and wonderful to encounter. The house alone is a beautiful piece of cultural history and the installation only highlighted the architecture.
A fun fact about yourself: I am an Astrology nerd, I frequently am checking on what the planets are doing and asking folks if they know their natal chart. I think of Astrology as a love language and I really enjoy finding others that love the stars as I do.