Primary tabs
Meet an Alliancer: Elizabeth Estrada
Posted By
Monday, February 19, 2018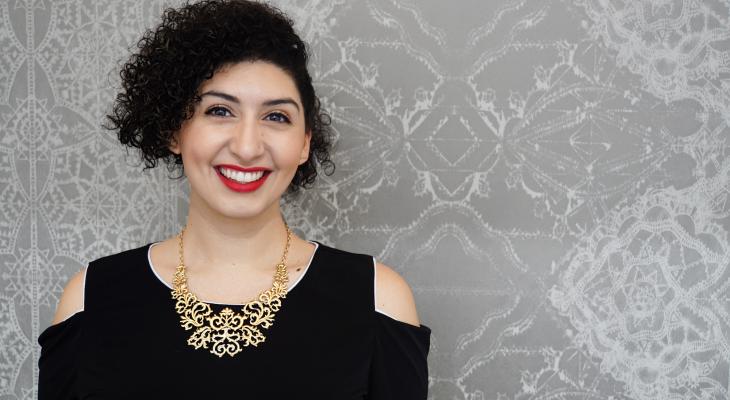 Ever wondered what it's like to work at the Cultural Alliance? We'll introduce you to members of our staff! This month the spotlight is on Elizabeth Estrada, our Digital Communications Coordinator.
Job Title:  Digital Communications Coordinator
Job Responsibilities: I'm the woman behind all of the social media posts for the Cultural Alliance, Phillyfunguide and STAMP on both Facebook and Twitter! When I'm not drafting posts and sharing on those platforms, I'm working on writing for and editing the CultureWire newsletter and the Phillyfunguide newsletter as well. I also work with the STAMP Teen Council on the STAMP newsletter and blog and am currently leading a video project with the students.
Degrees/certificates: I received my Master of Arts in 2015 from The New School University where I studied Media Studies with a concentration in Social Media and Social Change. For my bachelor's degree, I went to Ithaca College where I studied Television-Radio Production and Sociology.
Past experience working in arts and culture: Most of my experience has been in New York City, where I'm from, and has focused on media arts.  I've had the pleasure of working at New York Women in Film & Television and Firelight Media, organizations dedicated to advocating and supporting diversity in media and documentary film. Since moving to Philadelphia in 2016, I have gotten involved at PhillyCAM as a volunteer producer and I am currently an Intern at WHYY's the Pulse.
Favorite thing about working at the Cultural Alliance (so far): I love working alongside colleagues who value arts and culture and its place in our society, it's very motivating to be surrounded by people who are passionate and dedicated to keeping the sector thriving and growing. Thanks to the Phillyfunguide, I am always informed about all of the fun and compelling events happening in the city and I love that it's my job to share them with the rest of Philadelphia. These events are a great way to explore the city and support different institutions; it makes me feel more connected to Philly, especially as a new resident.
Favorite cultural institutions/attractions/events: I have a profound appreciation for libraries and I love the Free Library of Philadelphia and and all of its programming, from author events to cooking classes. It's a place where I can always go to learn and have fun! I also love walking around and checking out all of the incredible murals and public art in the city.
A fun fact about yourself: I recently became a vegetarian, spanish is my first language and I am a podcast lover so I am developing a show of my own!