Primary tabs
Meet an Alliancer: Chad Beegle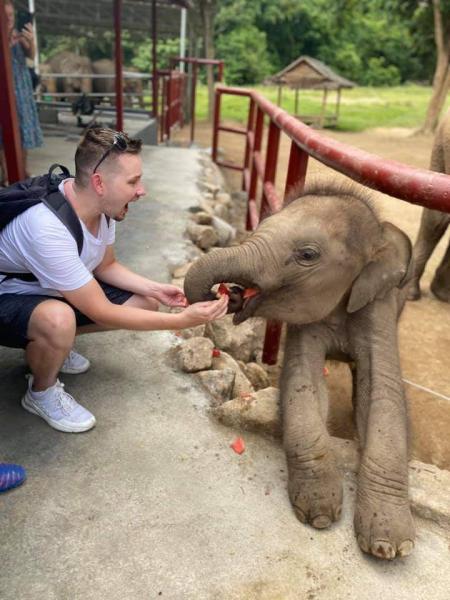 Job Title: Senior Program Manager, Creative Youth Development
Job Responsibilities: In a nutshell, I am responsible for the successful planning and implementation of all Creative Youth Development programming administered by the Greater Philadelphia Cultural Alliance
Degrees/certificates: I have a Bachelor of Music degree in Vocal Performance and a  Masters in the Art of Teaching - Music Education degree from the University of the Arts. Shortly after I started teaching music, I went back to school to get a certificate to teach in the general classroom and decided to get certified as a school principal instead. So I have a Master of Science degree in Educational Leadership from Drexel University. 
Past experience working in arts and culture: I worked for over ten years as a music teacher in elementary schools in the Philadelphia area and internationally. This allowed me the opportunity to produce countless concerts and shows. I like to say that I produced Broadway-caliber shows. Providing students with the opportunity to experience what it is like in an actual musical - experiencing masterfully created sets along with props and costumes sourced from theaters and companies in the New York area. I also planned a yearly trip to NYC for the cast to participate in a workshop led by a Broadway actor in the show that we would see later that day. I have also worked as the site coordinator for after-school programs that had a large performing and visual art component. 
Favorite thing about working at the Cultural Alliance (so far): The ability to influence the future of the Arts.
Favorite cultural institutions/attractions/events: My favorite cultural or artistic institutions are libraries - the very big, old ones…like on the Parkway, museums, and Broadway. I love musicals and can't wait to hop on the train to NYC to see a show or two. 
A fun fact about yourself: The summer after I graduated from high school, I had the wonderful opportunity to tour Europe for a month with a choir/ band made up of other high school students. We sang all over Europe and even got to perform for mass at St. Mark's Cathedral in Venice and in the center of Notre Dame in Paris.