Primary tabs
Five Things You Need to Know about Obamacare
White Pines presents Jim Brown of The Actor's Fund to discuss the Affordable Care Act
Posted By
Wednesday, October 9, 2013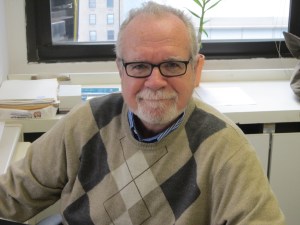 On Tuesday October 15, White Pines Productions will present Jim Brown of The Actor's Fund who will speak about the launch of the Affordable Care Act and the health insurance options available to artists and performers.
White Pines present Jim Brown of The Actor's Fund
Second Stage at The Adrienne Theater
2030 Sansom Street, Philadelphia PA
Tuesday October 15 at 7:30PM
Click here to register for the event.
Most Americans will be required by law to carry health insurance next year, Jim can help you sort through the details and point out the relevant facts you'll need to keep informed. The Tuesday presentation will afford ample time for audience questions, but to get you started, here are some fun facts about the Affordable Care Act:
1. It's arrived!
Enrollment in the Affordable Care Act (ACA) began on October 1, 2013 for insurance coverage that starts on January 1, 2014.
2. It's required!
The mandate to have health insurance begins January 1st, 2014.
3. It's comprehensive!
All Marketplace plans offer the same set of comprehensive benefits. They cover things like pre-existing conditions, pregnancy, hospitalizations, prescriptions, doctor's visits, mental health care, and more.
4. It's affordable!
Think you can't afford insurance? Under the ACA, people making as much as $46,000 a year (more for families!) can get subsidies to lower the cost of monthly premiums, deductibles, and co-pays.
5. For some, it's even FREE!
Make less than $15,800/year? You can sign up for free, comprehensive insurance through Medicaid. (Note: true for NY and CA but not for some other states).
The Actor's Fund is a nationwide human services organization that has been connecting people in visual and performing arts and the entertainment industry around the country to health insurance and affordable health care since 1998.