Primary tabs
What's New With AHHAH?
The organization won an award from the Juvenile Detention Center and Alternative Programs, launched pop-up libraries in Coatesville, and more
Posted By
Wednesday, November 4, 2015
Arts Holding Hands and Hearts (AHHAH), an expressive arts and wellness-based program of Culture Trust of Greater Philadelphia, serves youth and adults in marginalized communities in Chester County.
AHHAH encourages the sharing of life stories and experiences among peers and across generations to acknowledge and build respect for value differences and diversity in all people. To accomplish this, AHHAH utilizes expressive arts including dance, music, poetry, playwriting and acting, as well as yoga, meditation and other mindfulness-based activities. The programs are led by skilled teaching artists and certified trauma-informed yoga instructors. Participants are engaged in: building connections; finding alternatives to stress, violence and incarceration; and increasing the academic success of distressed youth in underserved environments.
We've written about this great program based in Chester County several times before (you can find posts about AHHAH on our blog) and the organization has been hard at work in 2015: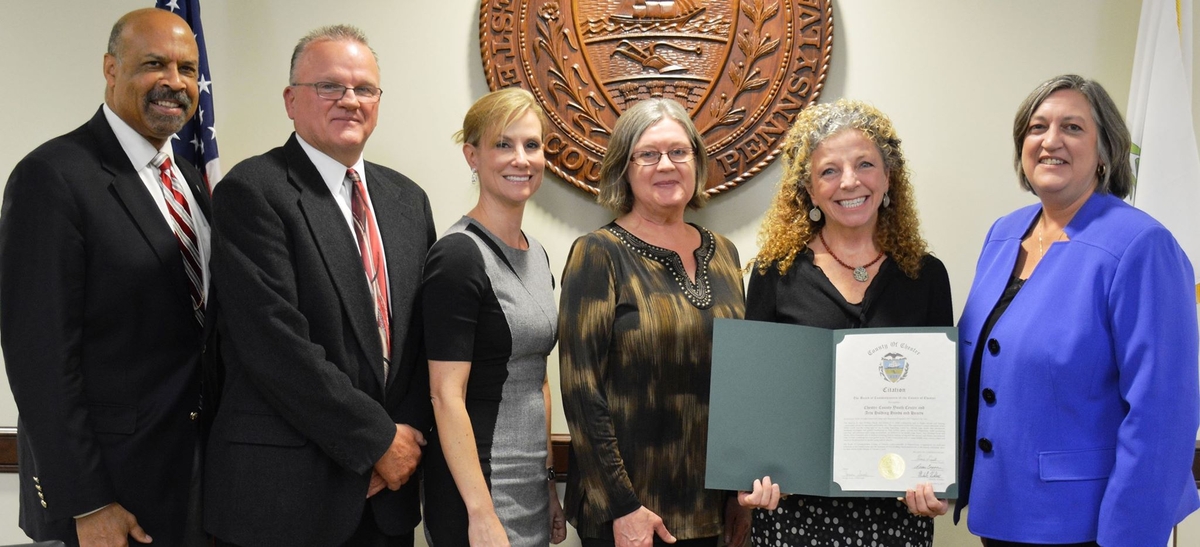 Last month, AHHAH won the 2015 National Partner of the Year Award from the Juvenile Detention Center and Alternative Programs for its partnership with Chester County Youth Center, which houses a shelter for homeless and abused girls ages 10-18 years old, the Evening Report Center for court-adjudicated males 10-18 years old, and the Detention Center for both girls and boys 10-18.
AHHAH also recently launched its PULL (Pop-Up Lending Libraries) Campaign in Coatesville to help close the academic gap of Coatesville youth and be an off-ramp of the school-to-prison pipeline. For Coatesville's 100th anniversary, AHHAH's goal is to get 100 pop-up lending libraries. AHHAH has already helped place the pop-up libraries in laundromats, barber shops, diners, pizza shops, soup kitchens, church gardens, the local WIC office, and over 40 indoor locations. 
According to AHHAH founder Jan Michener, AHHAH partnered with the Brandywine Votech carpentry class to build 15 outdoor wooden boxes. AHHAH then held community workshops to assemble and paint them. In addition, AHHAH received metal honor boxes from the Inquirer to use for the libraries, and the Brandywine Votech automotive class helped de-rust and prime one of them.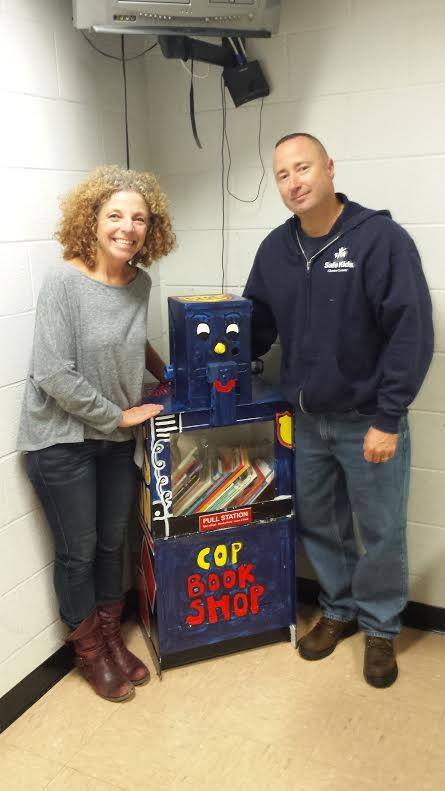 The youth at the Chester County Youth Center also got involved, helping to design and paint the "Cop Book Shop" that is being placed in front of the Coatesville Police Station.  The inscription on the side of their box is "Books are Free, Reading and Imagination and Learning are Priceless."
This November, AHHAH is facilitating a six-week writing workshop with youth at the Camden Detention Center with Davon Clark of ADC Kid. One of AHHAH's goals is to create an anthology of writings from youth in the juvenile justice system, with the goal of mobilizing society to transform our justice system into a more transformative one.
In January, AHHAH will be leading a workshop in Chester with Jayne Thompson, adjunct professor of creative writing at Widener University and volunteer teacher at S.C.I. Graterford. Thompson and the men in her class at S.C.I. Graterford published an anthology of their writings with the help of Presidential Service Corps member Emily DeFreitas entitled Letters to My Younger Self: An Anthology of Writings by Incarcerated Men at S.C.I. Graterford and a Writing Workbook. Thompson will also be facilitating AHHAH's monthly expressive art workshop on January 21 at the Coatesville Library.
Learn more about AHHAH on its website, http://www.artsholdinghandsandhearts.com/
Share this: