Primary tabs
Go Forth By Phone and National Arts Advocacy Days Recap
Posted By
Wednesday, March 16, 2016
Categories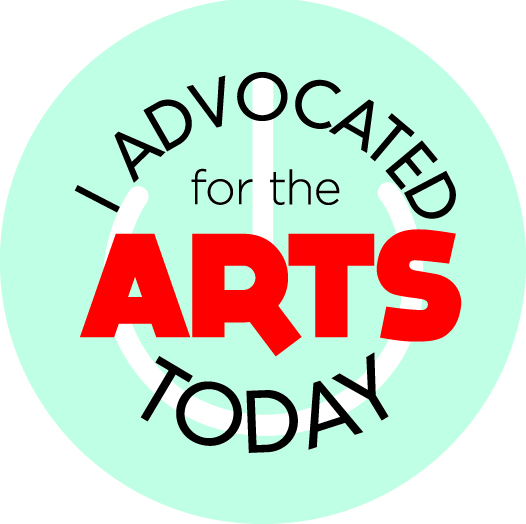 On Tuesday, March 8, GroundSwell and Artistic Rebuttal Project  partnered with the Pennsylvania Horticultural Society to host Go Forth by Phone, a phone bank for arts advocates who were unable to attend National Arts Advocacy Day in Washington, D.C.
We were also center stage at the Philadelphia Flower Show, encouraging attendees from across the country to email their legislators from an event that is the oldest and largest of its kind in the world.  In their phone calls and emails, advocates shared the impact of the Flower Show with their legislators: in just eight short days, a quarter of a million visitors from all fifty states visit the Flower Show, resulting in an economic impact of more than $61 million each year. 
Advocates also shared the effects of a vibrant arts and culture sector in our region: Our cultural sector returns $3.3 billion in yearly economic impact, provides 44,000 jobs, and generates $230 million in direct spending from cultural tourism.
Over 70 people contacted 24 US senators and representatives:
●Five states were represented: PA, DE, NY, MD and NJ.
●51 emails were sent from the pop-up table at the Philadelphia Flower Show.
●117 messages were sent by advocates connecting virtually from home or work.
●45 emails, as well as tweets and other social media posts, came from the Go Forth By Phone event.
In total, 213 emails sent to U.S. Senators and Congressmen—213 messages that mentioned the Flower Show, its economic impact, and the value of arts and culture in the Greater Philadelphia region.
In addition to hosting the phone bank and pop-up table, the Greater Philadelphia Cultural Alliance's president, Maud Lyon and director of policy and community engagement, Anne Marie Rhoades, were in Washington D.C. this past week to advocate for the arts. Amy Scheidegger (Artistic Rebuttal Project founder and co-host of our phone bank) was also in D.C. – read her recap of the event here.
Our advocates both here in Philadelphia and in D.C. emphasized the tremendous economic impact of the cultural sector in Southeastern Pennsylvania and urged legislators to support a $155 million appropriation for the National Endowment for the Arts and $30 million for the Arts in Education Program of the Department of Education in the FY2017 Labor-HHS-Education appropriation bill.
They also shared new information about the importance of arts education, unveiled at the National Arts Advocacy Days in D.C. The new survey, released by Americans for the Arts shows that a majority of people believe the arts are key to a well-rounded education and that more students need access to them.
The survey suggests the American public is in sync with policymakers on including the arts as part of a well-rounded education in the new Every Student Succeeds Act (ESSA) reauthorization. Other findings include that:
89 percent believe the arts are part of a well-rounded education for K-12 students; 55 percent strongly agree (versus just 7 percent who disagree).
90 percent agree that it is important for K-12 students, in elementary, middle and high school, to receive an education in the arts—including dance, media arts, music, theater, and visual arts.
Yet 27 percent believe that students in their community don't have enough access to the arts, most notably in suburban and rural communities.
A blog discussing these findings in more detail is available on Americans for the Arts' website.
We'd like to thank everyone who joined us in advocating last week and urge you to continue to look for news from the GroundSwell team on how you can take action, get involved and do something good for a change! in your community.
National Arts Advocacy Day is just the beginning of the season and we hope you will join us as we continue to advocate for adequate funding and cultural-friendly policies at the state and municipal level. You can also join us for Advocacy 101The Why, How, Ins & Outs of Advocacy for Non-profit Organizations on March 29!
More details to come soon about how you can help us make the case for arts and culture!
Keep up with us on Facebook and Twitter, so you never miss an update!

​