Primary tabs
"...What if I'm not 'the Arts'?"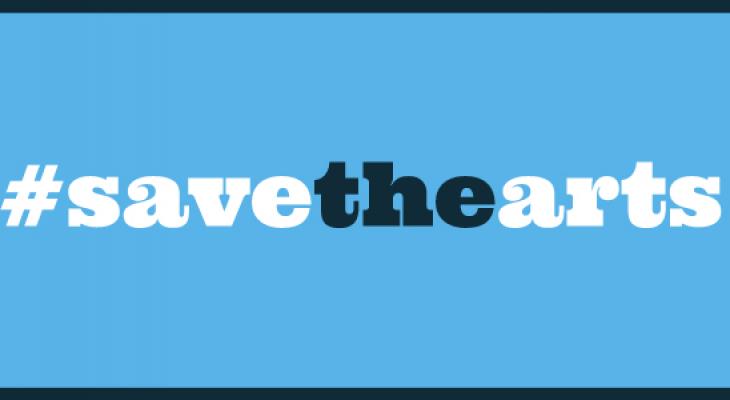 Chances are good that you received a #SaveTheArts email last week, after the White House released its FY19 budget plan. Colleagues may have shared articles about the administration's proposed defunding of NPR, PBS, museums and libraries. In fact, you've probably explained to more than one family member or friend this week the difference between the NEA and NEH. That's right: it's federal advocacy season.
The Cultural Alliance follows federal issues year-round, but this spring and last spring have made advocates and organizations kick into high gear to preserve the sources of funding that maintain the arts and culture sector as a whole. And while other advocates on Twitter have been using #SaveTheNEA, we know that doesn't begin to cover the depth and breadth of cultural funding, as well as funding that directly impacts community organizations, education and more.
So while we develop advocacy messages that we think are the easiest but most effective way to say something as quickly as possible, like #SaveTheArts and "Federal Arts Funding," the Cultural Alliance's advocacy team is talking about much more than just "the Arts." We are talking about science centers, community history houses, gardens, Pre-K, colleges and universities, and the creative economy.
Throughout the year, some of the issues and funding streams we watch on the federal level are:
The National Endowments for the Arts & Humanities (NEA & NEH)

The Institute for Museum and Library Services (IMLS)

The Corporation for Public Broadcasting (CPB)

The Department of Education & Every Student Succeeds Act (ESSA)

Community Development Block Grants

Tax Reform

Net Neutrality

Preservation of Public Lands

The Department of Transportation

The Department of Homeland Security
(Yes, Homeland Security surprised us, too.)
So if you see #SaveTheArts during this 2018 advocacy season and ask, "What if I'm not 'the Arts'?"--know that you don't have to have paintings in a gallery, or even have a gallery, to be included in "Federal Arts Funding" and have your voice represented by the Cultural Alliance in this and every advocacy season.
Anne Marie Rhoades
Vice President of Advocacy & Strategic Partnerships
P.S. Don't receive our advocacy alerts--sign up today!