Primary tabs
Recap: 2018 Cultural Cabinet Spring Reception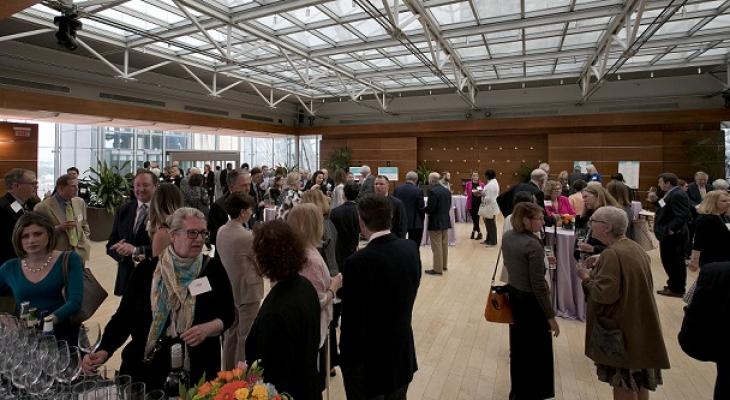 On May 14 we welcomed over 100 individuals, including civic and business leaders as well as representatives from Philadelphia's cultural sector, for our sixth annual Cultural Cabinet Spring Reception to celebrate the tremendous work accomplished in and for our region's cultural sector. The reception was held at the Hamilton Rooftop Garden in the Kimmel Center.
We were pleased to honor 2018 Cultural Ambassadors Peter Benoliel and Willo Carey for their outstanding leadership and generous support of our cultural sector. We were also pleased to honor Jessica L. Powers (a member of the Emerging Leaders Circle), as our 2018 Emerging Cultural Ambassador. The evening also included a performance by the William A. Loeb Ensemble from Settlement Music School.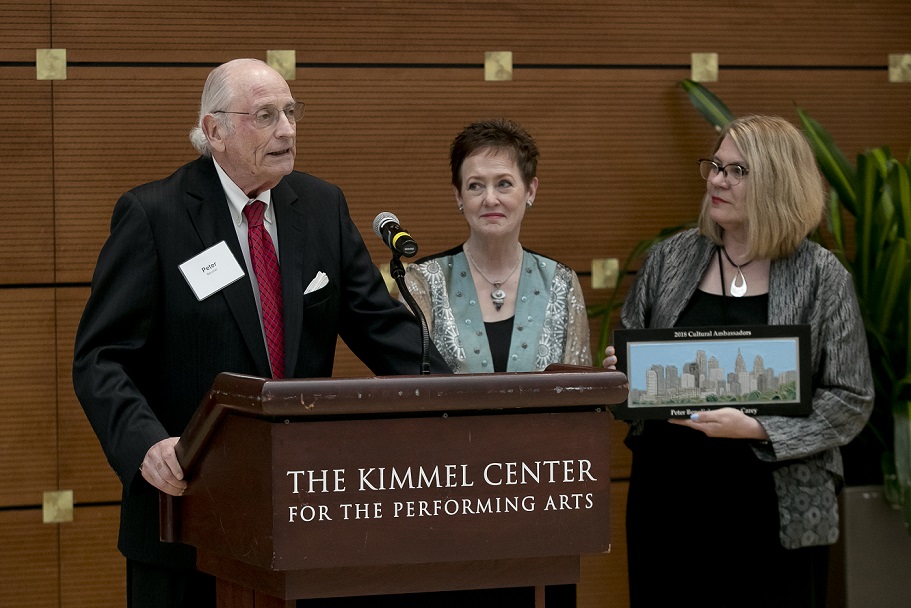 Since launching in 2013, the Cultural Cabinet has played a vital role in our policy and advocacy work. The Cultural Cabinet is made up of 66 generous and engaged individuals, including 16 Cultural Alliance Board Members. We have been able to continue the forward momentum we've generated with member contributions, expertise, advice, and resources to strengthen our unique role as an advocacy leader for Philadelphia's arts and culture sector. 
For more information about the Cultural Cabinet and the Emerging Leaders Circle, its members and how to be involved in this work, please visit our Cultural Cabinet page.