Primary tabs
Meet the New Executive Director of the Pennsylvania Council on the Arts: Karl Blischke
Posted By
Monday, February 19, 2018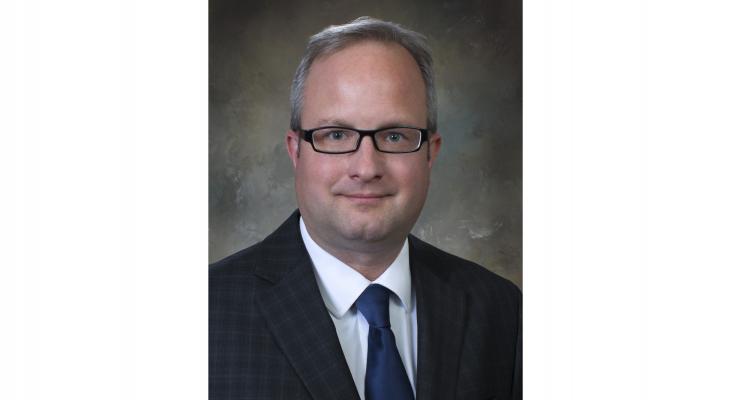 For the first time in 25 years, the Pennsylvania Council on the Arts (PCA) has a new executive director: Karl Blischke. Blischke succeeds Philip Horn, who is retiring from state government after leading the PCA for over two decades.
Blischke isn't new to the PCA: he previously worked there from 2000 to 2009, overseeing the agency's partnership programs, which annually provide services, programming, and more than 1,000 grants to organizations in all 67 counties in the commonwealth.
"I'm excited to be back involved in the arts," he said. Blischke has lived outside of Pennsylvania for the last nine years and says he is excited to learn how the arts sector has evolved across the state while he's been away. He also added that he's looking forward to reconnecting with PA artists and organizations.
Before rejoining the PCA this past January, Blischke had served in several senior level positions at the Florida State's Department of Economic Opportunity and Governor's Office of Tourism, Trade and Economic Development. In these roles, Blischke focused on Florida's efforts to diversify its economy, promote business location and expansion in the state, rural economic development initiatives, and access to capital for small businesses.
Given his experience, Blischke thinks arts and culture play a vital role in the economy of Pennsylvania: the arts not only employ people, but also make Pennsylvania a more attractive place to live, work and play. Blischke also noted that arts and education are fundamental in developing our creative legacy and talent pipeline.
What's up next? Blischke said the PCA will undergo a new strategic planning process, which he encourages Cultural Alliance members to participate in, as they're hoping to have input from diverse voices.
Outside of work, Blischke is looking forward to bringing his family (who are new to Pennsylvania) on spontaneous road trips to the great arts communities across the state, which were one of his favorite past times when he lived here before.
Read more about the PCA and Karl Blischke at arts.pa.gov.
The Cultural Alliance serves as a regional partner agency of the Pennsylvania Council on the Arts. Through the Partners in the Arts program, the Cultural Alliance works with the Pennsylvania Council on the Arts to evaluate proposals and distribute grant awards for projects or programs involving artists throughout Bucks, Chester, Delaware, Montgomery and Philadelphia counties. This program enables the Pennsylvania Council on the Arts to reach a wider audience by increasing access to funds for organizations and artists across the state, thereby increasing statewide audience exposure to arts activities. Read more about the Cultural Alliance's work through the Partners in the Arts program on our website.