Primary tabs
Meet an Alliancer: Cameron Swann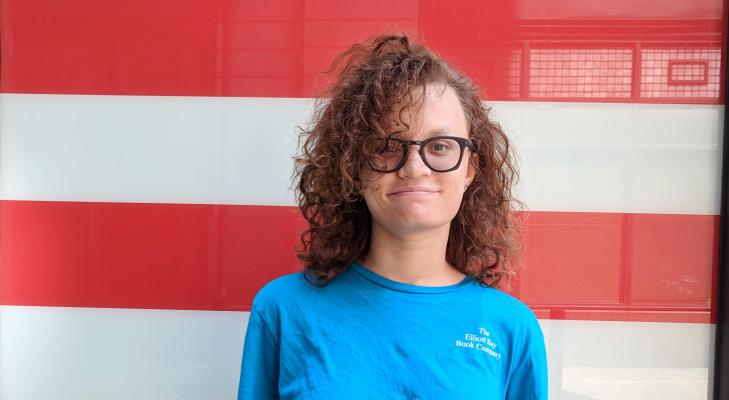 Ever wondered what it's like to work at the Cultural Alliance? We'll introduce you to members of our staff! This month the spotlight is on Cameron Swann, our Bloomberg Intern! 
Job Title: Bloomberg Intern
Job Responsibilities: I help run a editorial on things for teenagers to do around the city on the Phillyfuguide. I also help with other parts of the STAMP program such as video editing, event planning and other fun stuff.
Education: Rising Senior at The Workshop School
Past experiences in arts and culture: I am lucky to have parents who enjoy to the arts and culture scene of Philadelphia a lot. So I've gotten to go to lots of musical and dance performances and see lots of art shows across the city.
Favorite thing about working at the Cultural Alliance (so far): My favorite thing so far has been how wonderful everyone here has been to me and seeing how passionate they are about their mission.
Favorite cultural institutions/attractions/events: My favorite institution is the Philadelphia Museum of Art and my favorite attraction/event is the contemporary dance company BalletX, both of which are fantastic and you should go see if you get the chance.
A fun fact about yourself: I enjoy visiting all types of museums and seeing what type of stories or themes they share or are trying to share with their curation.