Primary tabs
Help us #SaveTheArts on National Arts Advocacy Day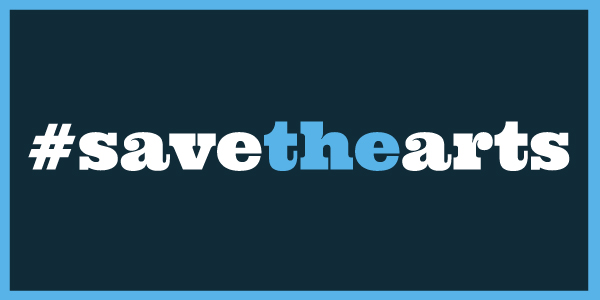 Happy National Arts Advocacy Day! This morning, we're joining hundreds of arts advocates from across the country in our nation's capital to represent the arts and humanities.
Today we need YOUR help to amplify our message to #SaveTheArts!
Last month, the White House officially announced plans to eliminate federal funding for the arts, recommending complete cuts of the National Endowment for the Arts (NEA), National Endowment for the Humanities (NEH) and the Institute of Museum and Library Services (IMLS) for FY 2019, as well as cuts to the Corporation for Public Broadcasting.
Add your voice and help amplify the message! Here's how:
1. Call your representatives: Calling your legislators is the most effective way to reach them. Use our phone script to urge your representatives to not eliminate federal funding for the arts.
2. Send emails directly to your representatives: Use our advocacy webform to ask them to #SaveTheArts.
3. Post on social media: NEW FOR 2018: Add a #SaveTheArts frame to your Facebook profile photo, plus check out our social media toolkit for suggested tweets and #SaveTheArts graphics to share on social media.
4. Tweet directly at the following legislators while our staff is in D.C. meeting with them! Use the schedule we've uploaded on our website. We'll provide suggested times and tweets to send.
Our collective voice is powerful! We need to work together to ensure that the arts remain accessible and affordable for all.
Thanks,
The Cultural Alliance Advocacy Team