Primary tabs
The 2018 Member Survey!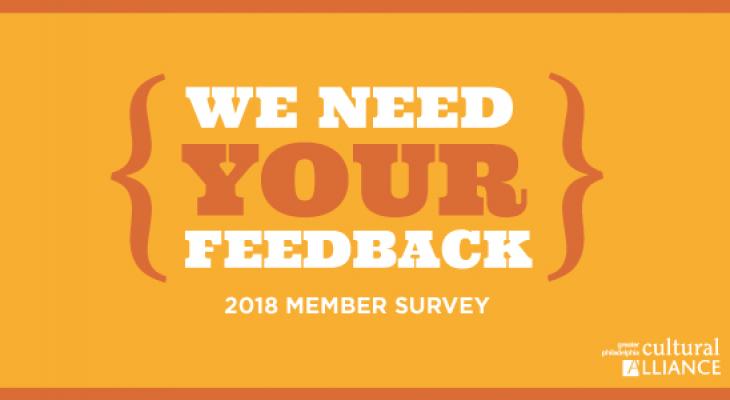 The 2018 Member Survey is here! Last week we sent an email asking members to complete a brief survey on our programs and services. 
If you are the executive officer of a member organization or the member representative of your organization and have not received the survey, please contact Taja Jones, Associate Director of Development and Membership, at tajaj@philaculture.org.